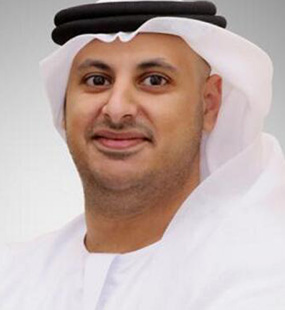 Ahmed Obaid Al Qaseer graduated from Dubai Men's College with a Bachelor degree in Business Information Technology. In 2002 he started his career at The Emirates Telecommunication Corporation (Etisalat) in the Government & Corporate Segment and worked as Senior Sales Support and Senior Sales Executive for 4 years.
In 2006, Ahmed joined the Al Qasba Development Authority as a Business Development Manager and was promoted to Director of Business Development in 2008, forming an integral part of the team that transformed Al Qasba into the reputed and popular leisure and tourism destination it is today.
Following his highly successful track record with Al Qasba, Al Qaseer played a key role in the establishment of the Sharjah Investment and Development Authority (Shurooq), where he held to the position of Director of Property Management in 2010, where he was in charge of property, as well as the operations, sales and leasing. Since then he has been promoted to become Shurooq's Chief Operating Officer in 2011, and in this capacity is responsible for the operational execution of all of Shurooq's projects and destinations.
Shurooq was established in 2009 with the aim of achieving social, cultural, environmental and economic development on the basis of Sharjah's distinct Arab and Islamic identity, and to encourage investment by adopting the best international standards in providing quality services that help attract investors from the region and the world. Shurooq's key mission is to provide facilities and incentives to help overcome obstacles facing investment activities in the Emirate, evaluate tourism and investment related infrastructure projects, and lay down the necessary plans to complete such projects.