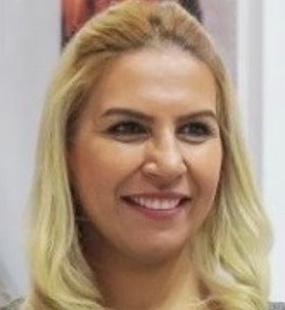 Khadija Mohamed Turki appointed as Acting Director General of the Ajman Department of Tourism Development (ADTD) in March 2022. Backed by the experience she gathered in the fields of tourism, retail, events and aviation for more than 20 years, she is planning to strategically place Ajman on the world's best destinations' map as a unique touristic haven, by implementing courageous plans that will revolutionize the future of the tourism sector of the emirate of Ajman, capitalizing on its rich heritage, the glorious history, unspoiled nature, and modern attractions that Ajman possess, using her exceptional marketing and communications skills, in addition to her unique talent to identify and exploit untethered opportunities and the deep knowledge of the emirate of Ajman that she gained previously as the Director of Tourism Development and Marketing Department at ADTD.
Holder of a Higher Diploma in Business Admin, Higher Colleges of Technology, Dubai Women's College, Khadija Mohamed Turki started her career as part of the first team who managed Dubai Shopping Festival (DSF) back in 1997. The festival is the longest running retail festival in the region to date.
Then in 2001 she joined the dynamic aviation industry with Emirates Airline for 7 years as part of the Corporate Communication team organizing and managing Emirates activities around the globe like the Dubai Airshow, the Dubai World Cup, DIFF, ITB Berlin, ATM, WTM, the Powerboat Raceand the Emirates Annual Report and Press Conference just to name few.
Prior to joining ADTD, as Director, Tourism Development and Marketing Department, in 2011 Turki worked at the Department of Tourism and Commerce Marketing in Dubai (DTCM) and led several roles that contributed to successfully promoting Dubai as a family and business destination internationally by choice. By end of 2018, she became a part time faculty and an instructor member at the Dubai College of Tourism where she contributed to educating and training the students of the Tourism major. Passing on her knowledge and experience in the domain to the next generations is something she enjoys doing.
Turki was a member of the Marketing and Investment Committee at Dubai Sports Council, 2007 until 2008, and a member of the Marketing Committee at UAE Football Association, Jun to Dec 2008.