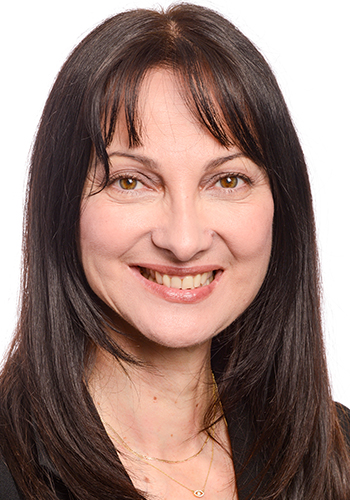 Professional Details
1984 to 1996 : International Career in the Fashion Industry.
1996 to 2003 : Publisher magazine with women and social issues.
Political career
She entered politics in 2004 and has been elected Member of Greek Parliament six times in the First District of Athens.

She was appointed Minister of Tourism of Greece in the government of Alexis Tsipras from Jan 2015 to May 2019.

In the European elections in May 2019 she was elected MEP with the SYRIZA-Progressive Alliance party.
Social activities
Elena Kountoura develops strong social and philanthropic activities in Greece and abroad. She is President of the organization «EUROPA DONNA HELLAS«, which deals with the prevention and awareness of breast cancer, and claiming rights to better services for patients with cancer.
She has also been honored for her support in spreading the Greek Paralympic Volunteers, while in December 2007 she was honored by Greek Goverment as a Goodwill Ambassador for Social Volunteering.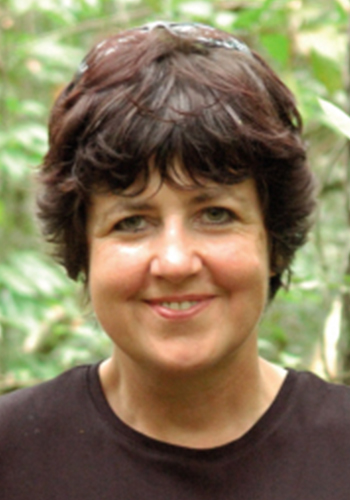 In 1992 Lyn Hughes and her late husband, Paul Morrison, were bored on a flight to South America and so schemed out their dream travel magazine on the back of a sickbag. The idea stuck and, returning to the UK a few months later, they launched Wanderlust magazine from their spare bedroom, with Lyn as editor and Paul as publisher.
The magazine gradually grew through word of mouth, and went on to be one of the UK's leading travel magazines, with numerous awards under its belt. In time it led to this website and to all the other things we do at Wanderlust Travel Media.
After a long fight with cancer, Paul Morrison died in December 2004. In 2007 and 2008, Lyn was Highly Commended as Publisher of the Year. The Times lauded Lyn as one of the "50 Most Influential People in Travel." In 2012, Lyn was presented by an Outstanding Contribution Award in the British Travel Press Awards. In 2014, Lyn was awarded one of the 'Top 60 Most Influential Women in Travel in the Last 60 Years' by the AWTE. She regularly appears on lists of Top UK Travel Journalists / Influencers.
A fellow of the Royal Geographical Society, Lyn is still an award-winning writer in her own right. She is regularly consulted by tourist boards and governments on travel-related issues, especially regarding sustainable tourism. She sits on several committees, including the Latin American Travel Association (LATA). She judges many competitions and awards.
Lyn strongly believes in tourism as a force for good, benefiting local communities, wildlife and the natural world. During the course of Lyn's own travels she has been attacked in the night by soldier ants in Africa, spent the night in a sailor's bar in the Azores, and been chased over a barbed-wire-topped 6ft-bank by an angry Irish bull. Her passions include wildlife, wilderness and wine. Her idea of hell would be a week on a crowded beach.