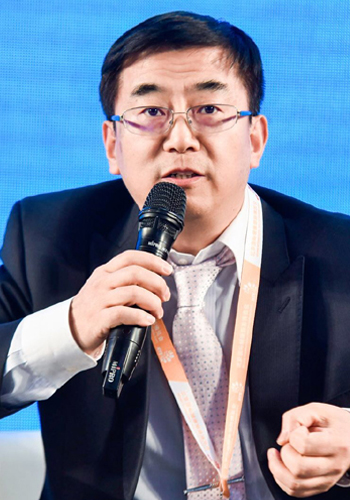 Dr. Wu is the Chief Operating Officer of CBN which has a precise slogan "Bring the world to China and Take Chinese to the world". The slogan summarizes the activities of CBN which now focuses on outward investment and outbound travel from China. As a consortium of organizations CBN specializes in facilitating business and investment for a large number of Chinese and foreign authorities, commercial companies and investors.
Dr. Wu have been instrumental in leading CBN to support many Chinese official delegations, investors and business groups going overseas to explore investment opportunities and/or to find business partners as well as to experience high quality travel.
Adam was privileged to be chosen to study overseas more than 30 years ago with government scholarship when China was just opening to the world with economic reforms thus, Adam has been having direct experience in dealing with Chinese and foreign authorities, businesses and other organizations. Thirty years later China has become a major source market of ODI.
This is reflected by the current focus of CBN on supporting outwards investment from China by developing vertical portals on the China Wide Web called "China Invests Overseas with English demo home page of www.China-Invests.net of which Adam is the CEO.
Adam has been leading the team behind China Invests Overseas in supporting investment promotion authorities and projects owners to reach Chinese investors both state owned enterprises ( SOE) and private businesses across China including Hong Kong. Adam has also been an experienced investor with investments in a number of countries.
Dr. Wu has been invited to speak on various investment conferences and international summit as well as being interviewed by news media both online and offline as well as on the radio that one can see some podcasting.