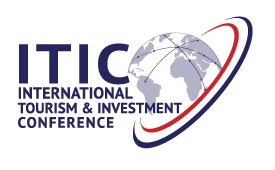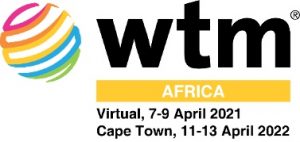 Invest, Rebuild and Restart the African Travel and Tourism sector
7 – 8 April 2021 Virtual Summit
The International Tourism and Investment Conferences (ITIC) is organising in partnership with WTM Africa, this virtual summit in the aftermath of the restraining effects of the worldwide vaccination campaigns against the COVID-19. The African continent stands out as one of the economies that will recover the most rapidly from the Covid-19 pandemic as according to Statista, as at the 8 March 2021, "the number of confirmed COVID-19 cases in Africa amounted to 4,003,008 which represented around 3.4 per cent of the infections around the world".
The Summit is designed to be the first in a series of virtual summits starting on 7 April 2021 and will feature a Ministerial Roundtable in a one-hour session from 12h30 to 13h30 CAT. The session on 8 April 2021 will run for four-and-a-half hours, from 10h30 to 15h00 CAT, featuring topics covering re-setting business financing, travel and health in the post Covid-19 era, rebranding of the African continent as one destination and new project investment opportunities which are emerging in the field of sustainable tourism.
This summit will unite a broad spectrum of stakeholders of the African and global tourism industries in order to tackle the key challenges that are cropping up in global tourism with special focus on investment opportunities in the African continent. Our objective is to promote inclusive growth and sustainable economic development for the benefit of all the people of Africa.
Day 1 – Wednesday 7 April 2021
Investment Ministerial Panel Discussion
Time: 12:30 – 13:30 CAT
Day 2 – Thursday 8 April 2021
The Summit Day
Time: 10:30 – 14:45 CAT
The Opportunity
It provides an excellent opportunity to increase the visibility of your brand and to connect with investors and heads of multinationals in the travel and tourism and financial services industries, procurement teams and industry specialists from across the globe. The Summit is the vital meeting place for the travel & tourism industry and investors to expand their professional network and develop new concepts, partnerships and ideas that will transform the growth and commercial development of their business.
Who will attend?
With over 1500+ international decision-makers, tourism leaders and investors in attendance, the Summit will propel your brand into top of the mind for those who count especially when procuring the services and products which you offer. Our audience represents billions of USDs in investment and expenditures, making this event a great opportunity to establish and nurture relationships and business opportunities that you can only achieve by being an active partner of this exclusive and unique ITIC event in partnership with WTM. ITIC will give visibility to leading industry entities and emerging destinations in their policy orientation by pairing specific tourism strategies with investment solutions, thus acting as a catalyst and an engine for inclusive growth and sustainable economic development.
View our Past Conferences
Our Virtual Events 2020