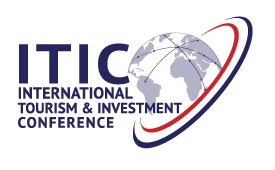 Revitalizing investment in sustainable tourism on the African continent
Promoting Africa as a key tourism investment destination
As a major economic contributor for many African countries, the travel and tourism industry offers a plethora of opportunity, uniquely positioned to develop, attract and enhance economic prosperity across the continent; facilitate cross border collaboration throughout the value chain, and provide exceptional experiences to visitors from around the world.
The African Tourism Investment Summit in partnership with WTM, brings together esteemed speakers and key professionals in the private and public sector, to highlight investment trends, industry challenges and opportunities.
Held during Africa Travel Week, the event attracts ministers, mayors, investors, private equity firms, venture capitalists, decision makers, international buyers and travel professionals, with business translating into millions of dollars to boost Africa's economy, while providing visitors a lifetime of memories.
Who should attend?
Finance Institutions
Financiers | Investors
Government Parastatals
Economic Development Practitioners
Public-Private Partners
Bilateral and Multilateral Development Partners
Project Developers
Infrastructure Operators
Leaders in Tourism Technology
Investment Sector Media
Day 1: African Tourism Investment Summit 2023
Date: 3 April 2023
Time: 10:00 – 18:00
Venue: Cape Town International Convention Centre
Day 2 & 3: ITIC DEAL ROOM and Networking Meetings
Date: 4 – 5 April 2023
Time: 10:00 – 18:00
Venue: Cape Town International Convention Centre