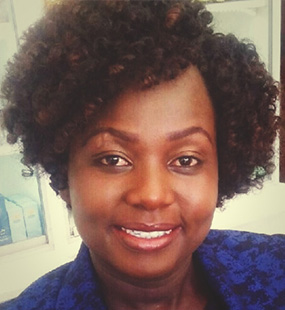 Fiona Ngesa is a destination-marketing specialist with over 16 years' experience in the tourism industry. She is well accomplished and educated to help destinations design marketing campaigns that drive tourism in ways that are authentic and sustainable, as well as profitable and growth-oriented.
With her Post-Graduate Diploma in Marketing from the Chartered Institute of Marketing (UK) & a Masters degree in International Tourism & Leisure Management from Stenden University in the Netherlands, Fiona knows what it takes to drive traffic to new destinations.
She is currently the Ag. Director for Market Development at the Kenya Tourism Board where she is responsible for leading the development & implementation of the business & market development strategy in collaboration with stakeholders in Kenya and in the source markets.
She is also a Maxwell Leadership expert and loves to help others in the tourism industry achieve results in a sustainable, & values-driven way. She is a mother of two. When she is not working, you are likely to find her reading a book or exploring a new destination. She lives in Nairobi, Kenya and is a proud advocate for tourism in Kenya & East Africa on the global stage.