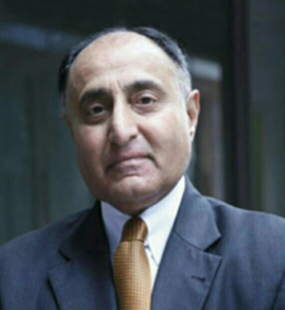 Founding member Eagle Wing Estates & Hotels with offices in Singapore, Dubai , India and the region. In the KSA we partner with a company called Warifat Hospitality and provide Hotel asset management services and Hospitality advisory. The Jabal Omar Development hospitality portfolio is a part of Warifat's scope in KSA amongst other clients.
Dinky has over with over 40 years international experience in management and operations of hotels, resorts, office buildings, mixed-use developments and retail complexes. He has been recognized as an industry innovator, strategy focussed, goal driven and motivating hospitality and development professional. Has a proven track record in hotel, leisure, tourism sales , marketing, identifying and negotiating management contract opportunities and new joint venture projects, providing operational based advice to owners and financiers.
He served as Managing Director of Longwing Asset Management,a Dubai Holding entity, responsible for asset management of Jumeirah Group of Hotels and other key assets owned by Dubai Holding in the international markets. He served as a Director of Dubai Investment Group for their overseas investment companies. He held overall responsibility as the owners representative for driving profitability, standards, lender relationship, operator performance and asset management of the assets. He lead the transaction team of the owners for the Jumeriah Essex House in New York asset sale successfully.
Prior to joining Dubai Holding group, Dinky served as the Head of Asset Management for the Hospitality division of the Majid Al Futtaim Group. Dinky also served as President of Millennium & Copthorne Hotels Plc for Europe and the Sr Vice President of the group a London stock exchange listed Hotel company. He also served the group as their Sr Vice President hotels based in Singapore. He had a distinguished career with Intercontinental Hotel Group, Ganun International, Oberoi Hotels, Steigenberger & Maritim Hotels. He has held senior executive positions in operations and development. His experience has taken him on key assignments with the worlds most renowned companies across Europe, America, Asia, China, Middle East and the Indian sub continent.