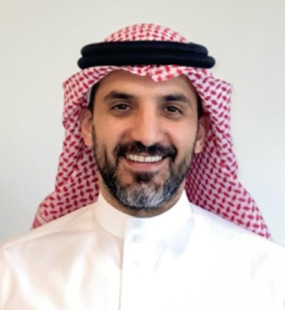 Bader Alherbish has 17 years of experience in Project Management, Planning, Development, and Strategy. Ambitious and driven to contribute to the country's ambitions in achieving vision 2030, the Tourism sector is one of the main pillars of vision 2030, and the Tourism Development Fund aims to unlock the sector and fulfill Saudi vision 2030.
After 15 years working for Saudi Aramco as a Work Director for several Departments, from 2005 until 2020, Mr. Alherbish moved to the Tourism Development Fund as Head of Partnerships and then transitioned to leading the strategy function as Executive Director of Strategy.
In 2015, Bader Alherbish obtained a master's degree in Business Administration (MBA) from the Hong Kong University of Science and Technology and a Master's degree (MSc) in Electrical Engineering from Columbia University in the City of New York in 2011. Mr. Alherbish obtained a bachelor's degree in Electrical Engineering and Mathematics (dual degree) from Vanderbilt University in 2004.