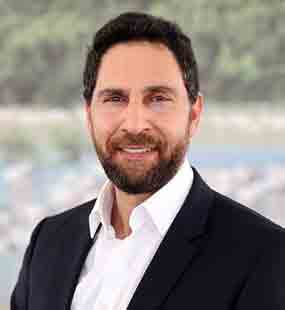 Summit News 7th June 2020
Global hospitality will be more competitive than ever as the world reopens, with destinations urged to prepare now for the return of guests.
And for those nations that have Covid-19 under control tourism will return and it'll happen fast, says Haitham Mattar, senior advisor at the Saudi Arabia Ministry of Tourism, who will be making his third conference appears in eight days pressing for tourism to reopen.
Mr Mattar is a guest panellist at a special virtual summit The Future of Travel & Tourism on Wednesday June 10, 2020.
He will be part of a session titled 'The way forward: Foresights, initiatives and changing paradigms.'
Mattar has been speaking at two virtual conference last week during ATM's three-days of virtual webinars and conferences considering the future of travel.
He told conference delegates: "Consumers, travellers, they want to book – live data from Google, Amadeus and others shows this.
"Small numbers for now, certainly, but it is happening – from July forward we will see a return in demand for destinations that have shown they have Covid-19 under control."
He believes it is the responsility of individual governments to ensure safe, social distancing was enforced if safe travel was to be provided: "We need governments to rigorously enforce physical distancing and other measures to rebuild confidence – but guests will return.
THE FUTURE OF TRAVEL & TOURISM VIRTUAL CONFERENCE June 10, 2020 DETAILS & REGISTRATION
"This is going to be a great opportunity for countries to get back into the market.
"Destinations must have a plan, must have a recovery strategy and must start negotiations with online travel agencies to speak to consumers who are ready to travel."
His remarks come as countries across the world began to relax strict lockdowns introdcued earlier this year in an effort to save lives and slow the spread of the virus.
Mattar says destinations must be ready for the gradual return of hospitality he shares the belief that domestic tourism is the initial key to unlocking the hospitality sector, ensuring jobs are not lost and facilities can survive.
"We will see a three-phase approach," he said, "beginning with domestic travel.
"Where you have scale, such as the USA, Germany and others, domestic travellers will be the first to return to market.
"Then regional travel, before going global."
He continued: "We need to take action today to get people arriving in three months' time.
"Every destination will reopen, and it will be very competitive once the reopening does start, and people need to prepare today."
His thoughts were echoed by WTTC ambassador, Gerald Lawless, at the conference on the first day of ATM 2020.
Register Free to be part of the virtual summit on June 10, 2020, begins 9.15am (GMT+1) HERE

REGISTER The ITIC-WTM virtual conference is FREE to attend online.
It focuses on three themes:
1. Health: dealing with Covid-19, and how we restore travellers' confidence and rebuild business.
2. Investment: understanding the financial mechanisms that allow you to survive and rebuild.
3. Future: This may not be the last crisis, how can you prepare for any future global catastrophe
This virtual summit uses the latest video technology, viewable on your browser, will bring together more than 2,000 attendees in an interactive environment.