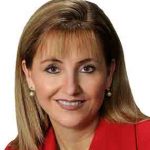 Industry News 3rd June 2020
Restoring consumer confidence is vital if travel and tourism is to recover to anything like its pre-pandemic state, according to the Gloria Guevara, President and CEO of the World Travel Tourism Council (WTTC).
"We have learned from past crisies that standardised protocols and global consistency give travellers confidence," she said, speaking as the WTTC launched its new seal of approval stamp already adopted by more than 200 companies.
"Our new global safety label is designed to help restore consumer confidence worldwide."
Ms Guevara is a guest speaker talking about the threats and challenges of recovery at ITIC-WTM's virtual conference on Wednesday June 10, 2020 The Future of Travel & Tourism, Financial Strategies for the Recovery.
"We are delighted that Saudi Arabia, which chairs the G20 tourism group, as well as popular destinations such as Cancun, one of the largest destinations in the world, Portugal, one of the European countries whose is growing fastest, and the holiday cities of Barcelona and Seville, among others, are among the first destinations to support this initiative and to implement global standard protocols to recover more quickly "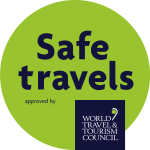 Ms Guevara will be the opening speaker, interviewed by the BBC's Rajan Datar in the session titled 'Covid-19 has transformed our future. Where do we stand now?'
The Virtual Summit on June 10 2020 is organised by the International Tourism and Investment Conference (ITIC) in partnership with WTM London. It brings together experts from the health sector, government ministers, policy makers and tourism leaders from the travel and tourism sector connecting them with investors, investment bankers and private equity firms to discuss and consider financial solutions and preparedness to reopen the tourism industry for a better future. Registration and attendance is free for this online event. (SEE FULL PROGRAMME and REGISTER HERE)
The new WTTC label will recognise governments and companies that have adopted the WTTC health and hygiene protocols, known as "Safe Travels", supported by the United Nations World Tourism Organization (UNWTO).
Saudi Arabia, Barcelona and Seville in Spain, Portugal and Cancun in Mexico are among the first destinations to adopt the label, which recognizes the establishment of protocols based on directives from the World Health Organization (WHO).
In a statement WTTC said: "Part of our protocols include providing the public & private sectors with the insights & toolkits for interaction & implementation to ensure that people are and feel safe however WTTC, our members and the sector can not guarantee 100 per cent safety. It is paramount to have common rules."
If you are a business in the Travel & Tourism sector and would like to support the WTTC, click here.