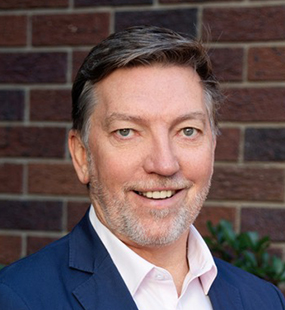 CEO of the Greater Tygerberg Partnership – Warren Hewitt – is passionate about using Belville's vibrant urban culture, advanced infrastructure and prime geographical location to bring about a bright and prosperous future for its community. His curiosity, extensive high-level leadership experience and financial flair have allowed him to bring corporate creativity to the world of NPO's that has seen the Greater Tygerberg Partnership flourish.
Warren's career has spanned many prestigious positions over the last three decades. In hospitality, his roles included senior financial roles within Southern Sun and at Board level at the Arabella Group. Despite the perfect perks of a career in the luxury hotel, wine and spa industries, Warren soon found the call of new challenges pulling him in pursuit of new opportunities.
Developing his entrepreneurial skills, Warren moved into the retail space and partnered with Super Group Ltd, where he reignited a hardware store and built another box store from scratch, preserving the values of a mom and pop shop but competed with larger brands such as Builders Warehouse. However, once again he found that he sought a greater challenge from his career. He entered the logistics space and was soon appointed as CEO of Laser Logistics, part of the Laser Group, for a period of 6 years and then later as Group Businesses Development Director.
As a specialist in restructuring organisations to increase their efficiency, Warren found that the agility and flexibility of smaller enterprises was more rewarding. Ultimately, this left him seeking a role that was challenging and would allow him to leverage his experience whilst giving him the flexibility to implement his creative corporate strategies.