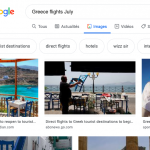 Industry News 28th May 2020
Flight searches in Europe have plummeted by more than 90 per cent but there are signs that as lockdown restrictions are relaxed, people are preparing to fly again.
And Greece – which escaped the worst of the virus – has becomre a key target for people researching holidays online, according to digital audience analyst Sojern.
It examines and reports travel intent by internet use, as measured by searches on airline websites, online travel agencies and metasearch.
This week Sojern reported that while bookings in Europe are down by more than 90 per cent in most countries, Greece is a front runner in the recovery forecast.
Sojern has released its latest findings on how travel trends in Europe are being impacted by the COVID-19 outbreak. The most recent insights, from data collected on Tuesday (26 May), are based on over 350 million traveller profiles and billions of travel intent signals.
Flight searches and bookings remain down overall, however we are beginning to see positive signals that travel intent is improving in some markets that have announced an easing of travel restrictions. We will look deeper into these countries in the next section.
Global flight searches to key European markets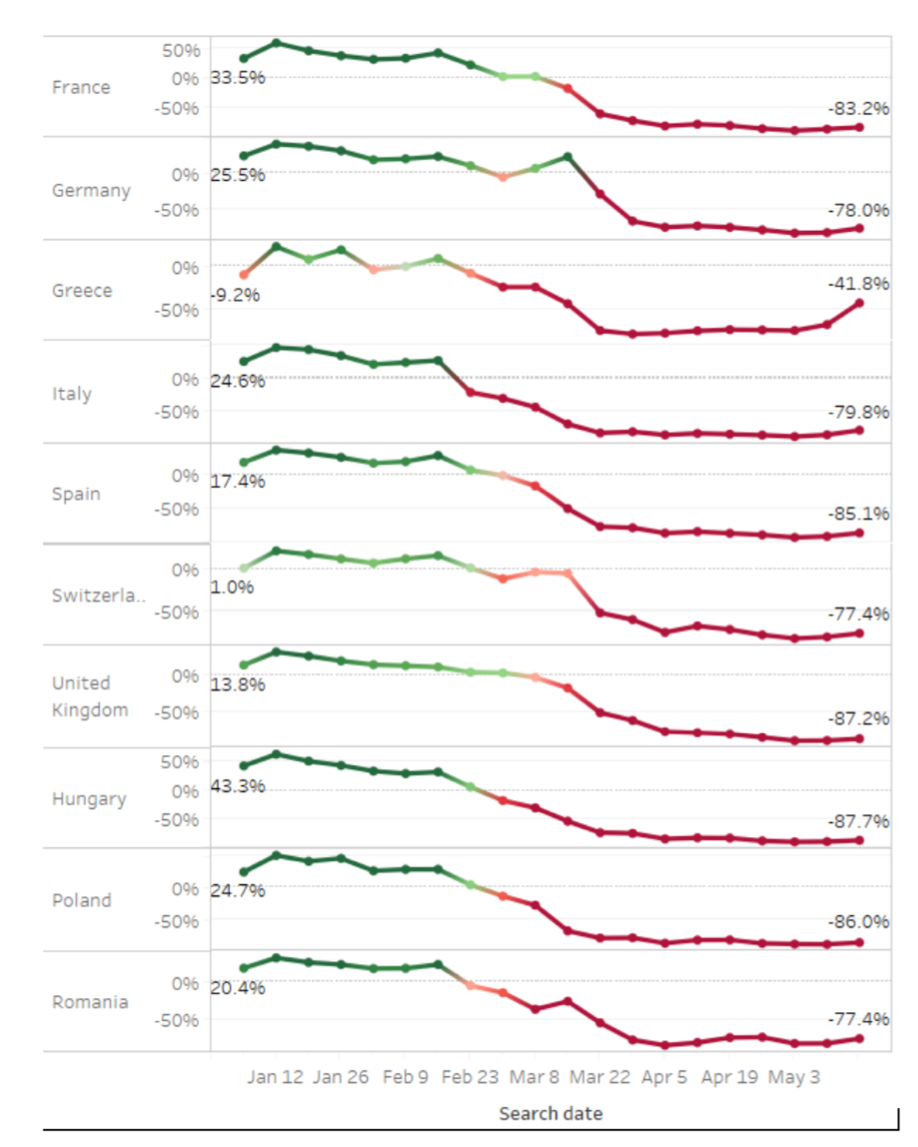 Global flight bookings to key European markets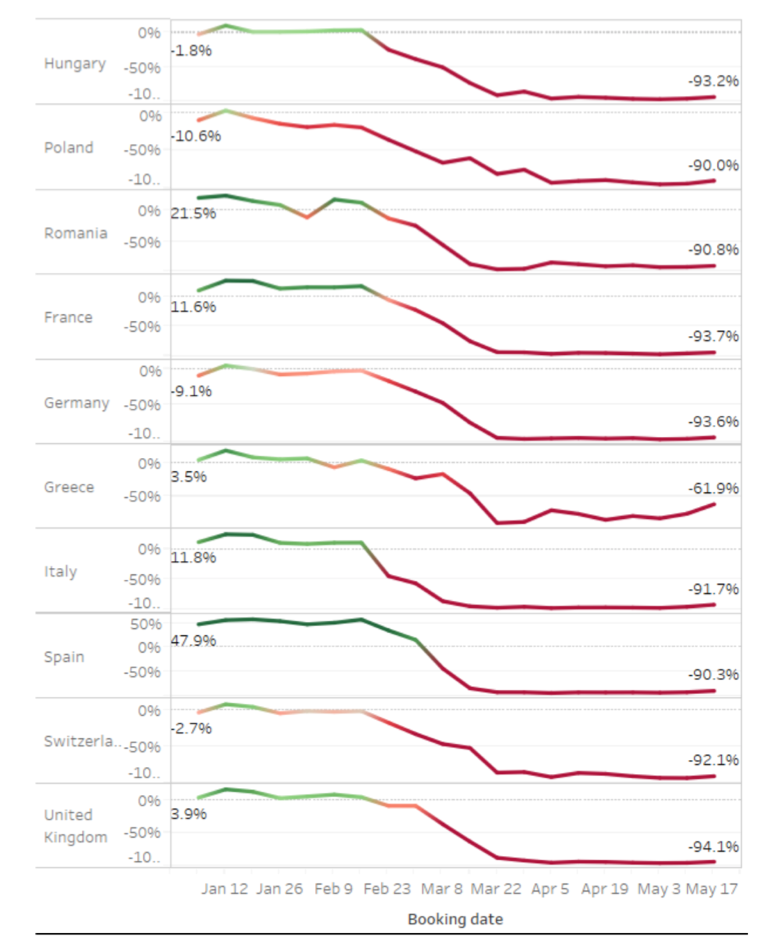 European travellers itching to get away to newly-opened markets
In particular, Greece stands out with a major uptick in global flight searches and bookings in the last week, after announcing that Athens will be open to tourists on 15 June, and that the Greek islands will be open as of 1 July.
But there are other countries hoping to attract European travellers for their usually-busy summer season. In addition to the re-opening of Greece, we know that Italy will mostly reopen on 3 June (with some staggered re-openings in places like Sardinia), while Cyprus and Poland will reopen from 15 June. At present, these countries do not appear to have any self-isolation restrictions from arriving travellers.
When looking at future departure months, while we see longer term recovery nearer the end of the year, we are seeing spikes in regional flight searches to these countries in June.
European flight searches to reopening markets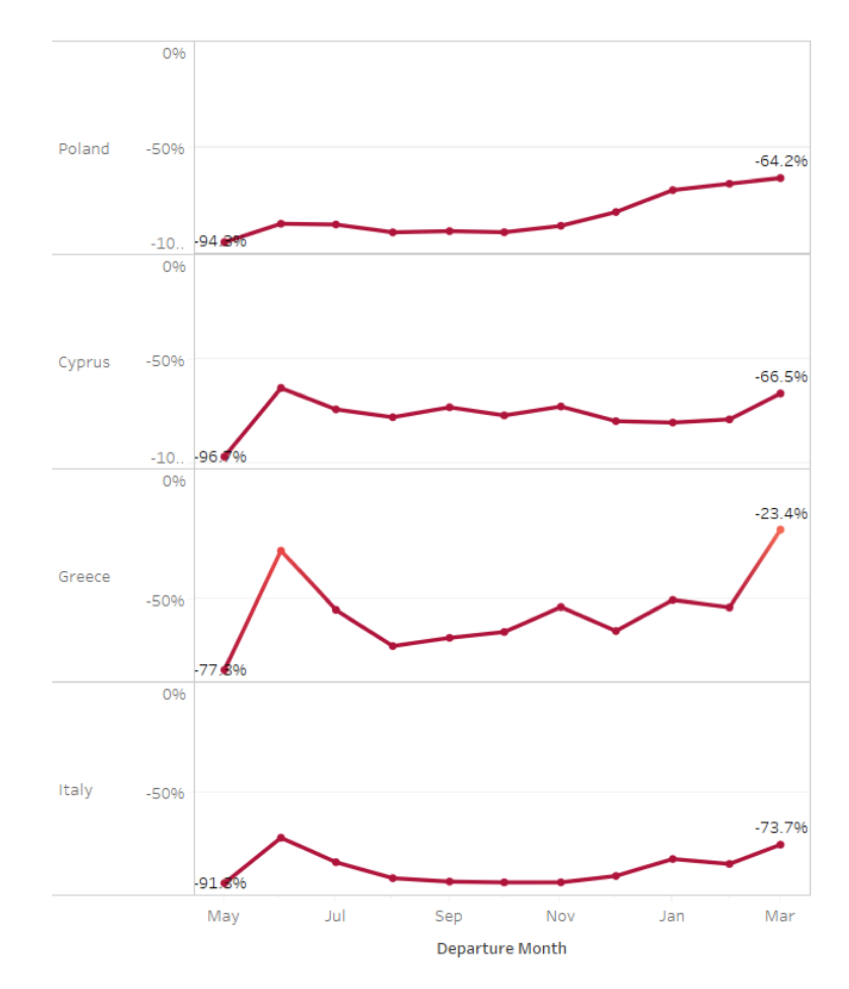 And when we look at bookings to these countries made in the last 14 days, we see that many Europeans have booked travel in July, in line with the reopening of borders. While these spikes are still well down when compared year-over-year, it is a positive sign that we see these upticks in travel searches and bookings so quickly after government announcements. Europeans remain eager to enjoy a summer holiday abroad.
European flight bookings to reopening markets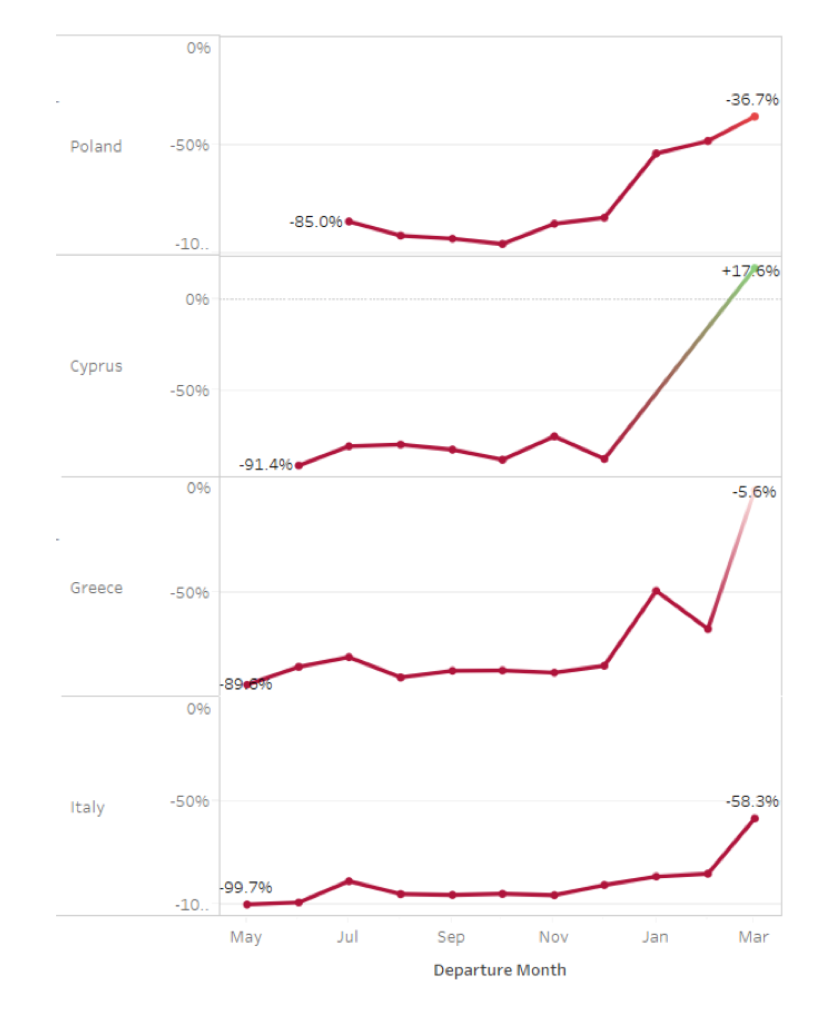 Government policies impact European travel intent to the UK, but domestic intent is strong
Last week, the UK announced that starting 8 June, arrivals into the UK will need to go into a 14-day self-isolation, which could be a deterrent to those looking to travel to the UK in the coming months. As a result, with the exception of a small spike in June, European travel intent to the UK remains well below that of the European countries who are opening their borders without any self-isolation rules. For example, the small spike in June is still 86% down YOY, whereas for Greece in the same month, travel intent is only down 31% YOY.
European flight searches to UK, future departure months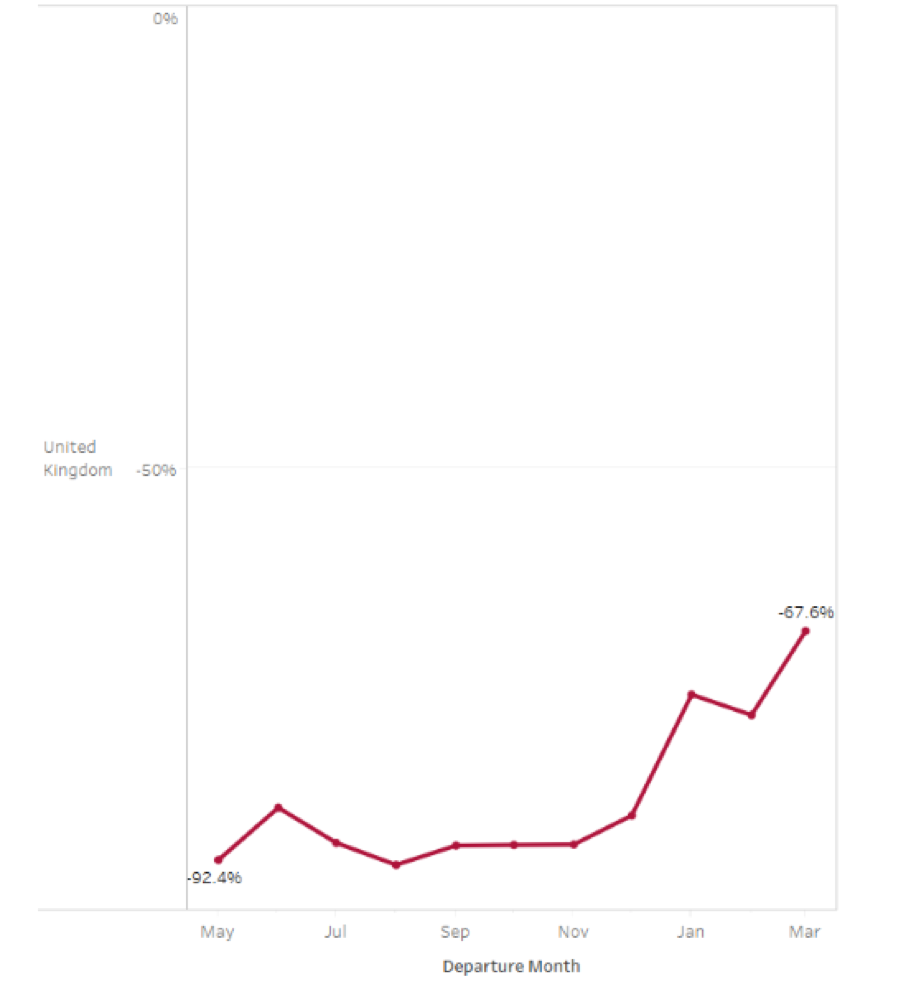 On a positive note, it does appear that domestic travel within the UK is really starting to improve. We've indexed to the first week in April, when Europe was perhaps in the worst phase of the virus, lockdowns were strictest, and travel intent was at its lowest. We now see that searches for travel within the UK are up over 70% from the first week in April. While the government has not lifted restrictions on non-essential travel, it appears that staycations and 'near-cations' will be the name of the game once travel is allowed in the UK.
Travel intent to the UK, indexed to 5 April

We will continue to share more insights as we monitor the situation. At the moment, we see that European countries that are starting to reopen their borders without any restrictions are reaping the benefits of growing travel intent, opposed to those countries who are implementing self-isolation restrictions on arrivals. These forward-looking insights will hopefully help travel marketers shape their strategies when the industry starts to recover from this outbreak.