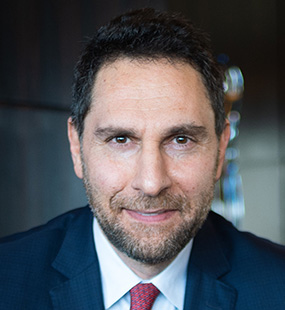 Multi global awards winner in the Tourism & Hospitality fields, Haitham Mattar is currently Senior Advisor to the Saudi Ministry of Tourism Advising on structuring the Saudi Tourism Authority and delivering on the Saudi tourism promotion strategy.
This includes building capacity, market research and studies, delivering product development plans, tourism infrastructure plans, trade engagement and promotion plans, source market development and airlift.
As former CEO of the Ras Al Khaimah Tourism Development Authority from 2015 – 2019, where he successfully repositioned Ras Al Khaimah to become one of the fastest growing destinations in the world, exceeding the target of one million visitors in the first three years, droving economic growth and winning a number of global travel awards and personal accolades.
With more than 25 years of experience in global destination and hospitality management and marketing, Mattar has also held senior roles with leading global brands including Marriott, InterContinental Hotels Group (IHG), and Hilton Worldwide.
Mattar's cross-continent experience and valuable global insights allowed him to effectively lead Ras Al Khaimah's destination growth strategy, through capturing existing and emerging source market movements and international tourism trends. He was also instrumental in the concept and delivery of globally recognized tourism demand generators in the emirate including Jebel Jais Flight: the world's longest zipline and the region's first Via Ferrata.
In 2017, Mattar was elected as Vice Chair of the UNWTO Board of Affiliate Members as well as being appointed as a member of the steering committee for the UNWTO 2017 International Year for Sustainable Development in Tourism.
Mattar was also named a full-time advisory board member of the Global Thinkers Forum (GTF) in 2018, and an Advisory Board Member of Al Marjan Development. Mattar is also a member of the Steering Committee of the Ras Al Khaimah Department of Economy and was appointed in 2018 as a member of the Arabian Travel Market Advisory Board by Reed Travel Exhibitions. In August 2018 Ras Al Khaimah Tourism Development Authority joined WTTC as a member, being represented by Mattar
Named 'Tourism Promotion CEO of the Year' at the Global CEO Excellence Awards, Mattar was featured in the Arabian Business 'most powerful Arabs' list, in addition to being named 'Leisure and Tourism CEO of the Year' at the prestigious CEO Middle East Awards and 'Business Leader of the Year' at the Hospitality Excellence Awards in 2018.
A Lebanese-born American citizen and Arabic speaker, Mattar holds a Batchelor's degree in Marketing from the University of Central Florida, USA, and a MBA in Marketing from the University of Liverpool, UK.