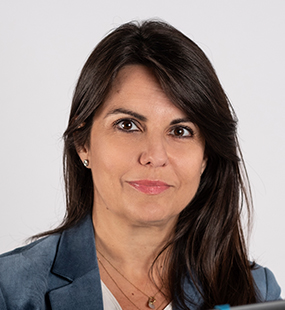 Doctor in Industrial Engineering, specializing in Smart Grids from the University of Malaga. Associate Professor for 5 years in the Department of Continuous Media Mechanics, collaborating and publishing in universities and international magazines.
Since 1998 she worked at Endesa Distribución. She has been Head of Planning for Andalusia Centro, working with high, medium and low voltage networks. From the beginning of the Smartcity Málaga project, he coordinated the Control Center, working on remote management, automation, communications, renewable generation, storage systems, energy efficiency, demand management and electric vehicles.
Later, she was the Head of the Smartcity Málaga Living Lab of the Enel Group, coordinating different Innovation projects financed by CE and CDTI such as Flexiciency, Coordinet, PALOMA, MONICA and PASTORA, in which Artificial Intelligence techniques are used, with Machine Learning models and Deep Learning, and Big Data Analytics.
Since June 2019, she has held the position of 1st Deputy Mayor of the Málaga City Council, Delegate for Innovation and Urban Digitization, coordinating: the City Council Computer Center, the achievement of European funds, innovation projects in the city and the National Pole of Digital Content .