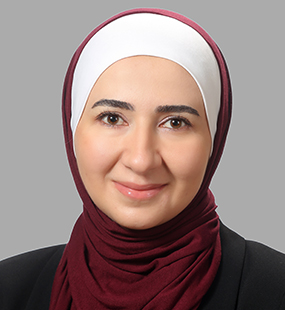 Bilingual financial management professional, with an MBA (finance) and BSc in Computer Science, and with over 13 years of proven private sector experience in core areas of financial planning, analysis treasury and project management. Excellent analytical, writing, presentational and interpersonal skills.
EXPERIENCE
Over 13 years of experience in financial planning and analysis.
Strategic planning, devising policies and procedures, supporting special projects.
Participating in, and informing, senior management decision making.
Human resource management – experience leading and managing teams.
Proven experience as a fast learner able to deliver – joined RJ in 2007 at entry level and reached the highest level in only 9 years (one of the fastest promotion track among all RJ employees).
EDUCATION AND TRAINING
MBA (Finance), New York Institute of Technology, Amman, Jordan (2005-2007).
GPA: 3.95. Ranked 19th out of all MBA students in Jordanian universities 2007.
B.Sc. Computer Science, University of Jordan, Amman, Jordan (1996-2000).
PROFESSIONAL EXPERIENCE
Vice President Treasury and Management Accounts, Finance Department, Royal Jordanian Airline (Sep 2019 – current)
Head of Treasury, Finance Department, Royal Jordanian Airline (Jan 2016 – current)
Manager, Management Accounts Section, Finance Department, Royal Jordanian Airline (Jan 2012 – Dec 2012)
Team Leader, Financial Reporting and Budgeting, Management Accounts Section, Finance Department, Royal Jordanian Airline (Aug 2007 – Dec 2011)
PROFESSIONAL MEMBERSHIP
Member of the Board of Directors for Jordan Aircraft Maintenance Company Joramco representing RJ from (Oct 2019 – current)
Member of the Board of Directors for Alpha Catering Company representing RJ from (Oct 2016 – Oct 2019)
Member of IATA Airline Cost Management Group Steering Committee
Member of Middle East Leadership Academy