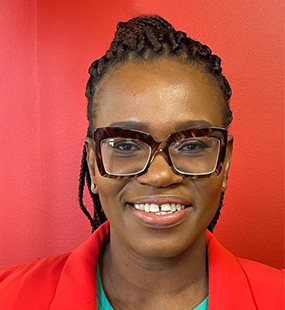 Ms Sthembiso Dlamini, the former Chief Operating Officer at South African Tourism, has 18 years of public management experience, 9 of which were at an executive leadership level. She is a trustee of the Endangered Wildlife Trust and currently serves as an Executive Director on the Gauteng Tourism Authority (GTA) Board as the new CEO.
Sthembiso joined Gauteng Tourism Authority (GTA) in December 2021. She is responsible for marketing and positioning Gauteng as a tourist destination of choice and a competitive global city region across Africa and the World.
In her new role, she is accountable for the overall management of the GTA operations by providing strategic leadership and sound advice across the various operational units within the GTA. Critical to her new role as the GTA CEO, she is tasked, amongst others, to ensure the sustainability and sound governance of the GTA and to deliver on the mandate of the GTA Board and the shareholder.
Before joining Gauteng Tourism Authority, Sthembiso was a Chief Operating Officer at South Africa Tourism (SAT), managing a portfolio of R700 million and over 80 employees and was later asked to act as the CEO.
As ACEO, Sthembiso provided strategic vision and leadership to the destination marketing organisation and ensured that South African Tourism operated according to international best practices and relevant legislations.
Prior to these, Sthembiso was employed as the COO, a role she had occupied since August 2012, and has worked for the South African Revenue Service (SARS) as acting director of corporate affairs from 2007 to 2012.
She holds a Bachelor of Arts degree in Psychology and Criminology and a Postgraduate Diploma in Project and Programme Management. She is currently busy with her Research Report to complete a Mcom in Programme Management at the Cranefield College of Project and Programme Management.