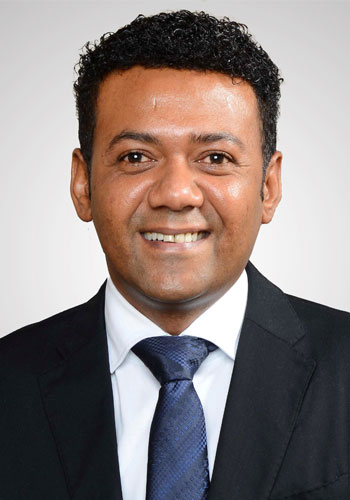 Saleh Said was born in Zanzibar, and spent his childhood in New Delhi, India, as the son of a diplomat. His entrepreneurial spirit started early in life when he opened his first company at the age of 17 and he has continued to venture into a wide range of businesses ever since, not least of which was creating a successful joint venture with MMI Dubai, part of the prestigious Emirates Group .
Saleh founded Zanzibar Developers & Hotels Ltd in 2011, with the purpose of acquiring a key part of the island's premier coastline, which was later successfully sold to Pennyroyal Limited and formed the foundation for the Blue Amber (resort). Saleh was appointed as Managing Director of Pennyroyal Ltd. in 2012 and has played a major role in developing the $1.6 billion golf , hotel and residential resort ever since. Saleh's vision is at the core of what is set to be East Africa's most luxurious destination, homing East Africa's first championship Ernie Els golf course and Ritz Carlton, alongside plans for a further 3 hotels, private and branded residences as well as accompanying amenities. Working closely with the government Saleh's passion and commitment to the upliftment and growth of the local economy sees social engagement at the core of the Pennyroyal business endeavours and is already driving innovative programmes in healthcare, education and training on the island. Saleh's vision to see "Zanzibar poverty free" is as impressive as it is brave, and he is committed to making this a reality.
Saleh has been interviewed by CNBC Africa where he discussed the tourism market in Zanzibar as well as the socio economic impact of Blue Amber on the surrounding communities and the island at large. Additionally he hosted the Tanzanian roundtable discussion at the Gulf and India Ocean Hotel Investors Summit Abu Dhabi in January 2018. Saleh joined the Tanzania Chapter of Young President's Organization (YPO) in 2013 and is an active participant in its Real Estate forum.