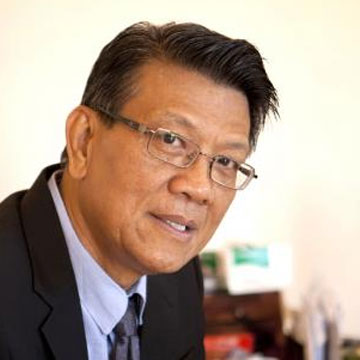 Senior Economic Advisor, Prime Minister's Office
Georges Chung Tick Kan was trained as an economist and holds a Master degree. He is a seasoned entrepreneur and the businesses he set up encompass several sectors including printing and publishing, woven textile labelling, industrial packaging and global financial services. He chaired or was member of boards of Government bodies such as the Financial Services Promotion Agency, Export Processing Zone Development Authority, Mauritius Broadcasting Corporation and Mauritius Duty Free Paradise. He also chaired the Committees charged with the setting-up of the Stock exchange of Port-Louis and the first Leasing Company in the 1980s when he was adviser to the Ministry of Finance.
Mr Chung also chaired the Mauritius Association of Exporters at the beginning of the Great Recession of 2008. He was the economic Adviser to the Minister of Finance in 2010. He is currently the Senior Economic Adviser at the Prime Minister's office. He wrote a book on Vision 2020 and Ways of Achieving a Society of Quality.
This page is currently under construction. Please check back this article at a later stage.