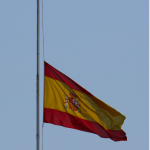 Industry News: 27th May 2020
Spain will hold 10 days of official mourning from today (Weds May 27) for its nearly 27,000 Covid-19 victims, the government said.
Flags on on public buildings to be lowered to half-mast and an official ceremony presided over by King Felipe VI will take place.
Spanish prime minister Pedro Sánchez said it would be "the longest period of mourning in our democracy, in which we will all express our sorrow and pay homage to those who have died".
As the virus spread subsides it has been revealed that eight out of every 10 victims of Covid-19 in Spain were older than 70.
Government spokeswoman María Jesús Montero, said they were the people "who helped build the country we know today".
***

***