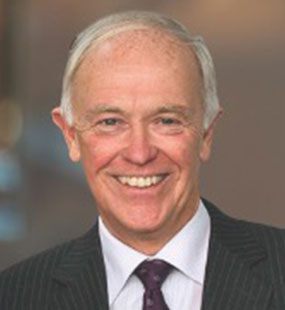 Mr Clark has been in the civil aviation business for his whole professional career, having joined British Caledonian in 1972.
In 1975, he moved to Gulf Air in Bahrain and subsequently in 1985 to Dubai where he became a member of the founding team of Emirates as Head of Airline Planning.
In 2003, he became President of Emirates Airline. Until the COVID-19 pandemic hit the world in early 2020, Emirates was serving over 150 destinations in 85 countries with a fleet of 270 wide-bodied aircraft comprising the iconic Airbus A380s, and advanced Boeing 777s.
Between April 1998 and March 2008, Mr Clark was also the Managing Director of Sri Lankan Airlines, the latter position resulted from Emirates' acquisition in April 1998 of a major stake in the airline with full management control.
Mr Clark is Chairman of the Emirates Airline Foundation, which he was instrumental in founding. The Foundation strives to improve the welfare of disadvantaged children of the world.