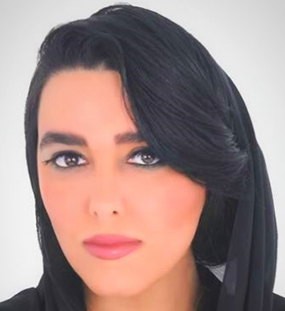 Hotelier, deeply rooted in hotel operations management for over 14 years. Award-winning General Manager and became the first female Emirati General Manager. Started my career at Burj Al Arab and then Madinat Jumeirah, then moved to grow through the ranks with the pre-opening of two luxury properties, Palazzo Versace Dubai and Address Boulevard Dubai—with a track record of operational strength, performance excellence, financial & commercial acumen, people development, Food & Beverage concept creation. Consistently maintained high financial performance amongst peers in relation to GOP & EBITDA, and for the owners closing the year 2019 with 99% flow-through. Service-quality and Guest-satisfaction oriented; initiated and introduced new commercial and market segment strategy for Vida Hotels & Resort; focused on building teams into strong calibres within their roles for an effective and efficient lean operation. Promoted to cluster General Manager. Currently, pursuing MBA with a focus in International Hospitality Management.
Strong business and work ethics, proven strength in commercial and financial performance and a track-record EBITDA for owners. Developed concepts and amended HR and Standard polices in the business unit. Service to humanity and my nation is a priority, actively involved with Community Development Authorities, Technical & Vocational Education, University curriculum development, and continuous support to UAE's governmental entities' local, regional and global initiates in tourism, hospitality and Expo2020.
During my tenure, I become the first female Emirati General Manager in Hospitality since 2018; and won several awards as Best General Manager for UAE and the Continent, 2019, along with Awards for the Hotel and its Food & Beverage Outlets; won The Young Arab Leader Award for Hospitality Impact at AHIC 2019; The Emirates Woman Award-Achiever category 2019; recognised by The David Rockerfeller Bridging Leadership Award for my commitment towards the United Nations Sustainable Development Goals – Goal 8: economic growth, gender balance at workplace, youth employment and decent jobs for all; and goal 8.7 eradication of modern-day-slavery; and awarded by Asia Society USA as Young Leader for UAE amongst Asia and Asia-pacific young leaders.
My commitment has continued to remain strong for the UAE National Team in Hospitality & Service Industry for WorldSkills International and EmiratesSkills competitions by training the national team, and being chief expert for UAE. I've been instrumental in developing Emirati nationals in hospitality, and have designed and developed the national training programme for Emaar Hospitality Group and supported the Dubai College of Tourism in various programmes and partnerships.
Achievements:
Awarded Young Arab Leader for Hospitality, 2019
Best General Manager Award in UAE, 2019
Best General Manager Award Continent Category, 2019
Became the first Emirati Female General Manager in the history of the region, 2018
Recognised by The David Rockefeller Bridging Leadership Award for efforts and works
Sponsored and mentored the training and growth of Service Industry TVET in youth skills development and competitions(WorldSkills International and EmiratesSkills)
Advocated and influenced the amendments in policies in the company on sustainability and gender-based equal pay and opportunity
Advocate the introduction of UNSDGs into education in curriculums across the educational institutions
Advocate of UNSDSN Youth for SDGs with focus on Goal 8 and Mission 4.7