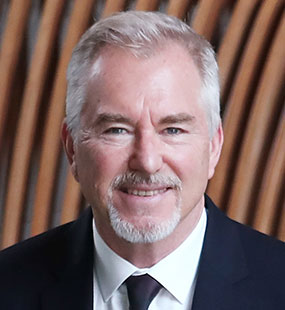 With over 30 years' experience in the world of hospitality as General Manager of five-star hotels in United Kingdom, the British Virgin Islands, Bahrain, Dubai, Indonesia, China, Singapore and Hong Kong, Richard Hatter joined Hotel ICON, as pre-opening General Manager in 2009.
Hatter undertook the task of successfully planning and implementing Hotel ICON's commercial and operational strategies. Hatter led his team creating and developing the brand DNA to ensure clarity on the employee and customer brand message, overseeing the opening and management of the 262-room elevated luxury hotel reporting to Mr Victor Lo JP, Chairman of the Board.
In addition, Hatter worked closely with the Hong Kong Polytechnic University and its School of Hotel Tourism Management on curriculum design, hotel and school integration and implementation of various internship programs.
Hatter was previously Corporate Director of Development at Shangri-La Hotels and Resorts in Hong Kong, responsible for renovations and re-branding hotels in the group.
Hatter is active within the hospitality industry and holds the position of chairman of the Hong Kong Chapter at the institute of Hospitality.
He is also a fellow of the institute of Hospitality (FIH) and Adjunct Associate Professor at Hong Kong Polytechnic University with an Executive Masters in Global Hospitality Leadership where he also lectures and consults, and presents on ICON's innovation strategies at numerous leading trade events and conferences.
Hatter's expertise in developing and opening Independent, Chain hotels and Clubs as well as teaching hotels has been acknowledged through representation on the board at Hong Kong Polytechnic University.
Passionate about mentoring younger people set on building a career in hospitality, Richard has also supports Elite Management Interns by mentoring at Hotel ICON since its inception.
He was recognised as the General Manager of the year at The BMW Hotelier Awards Greater China 2018, hailed as the 'Oscars' of the hotel industry,
Recent Projects: WKCDA P32 Artist Residence
Chengdu Yinxing Teaching Hotel Project
Executive Development Programme – Ruiyee Hospitality
HKRI Discovery Bay Cubs