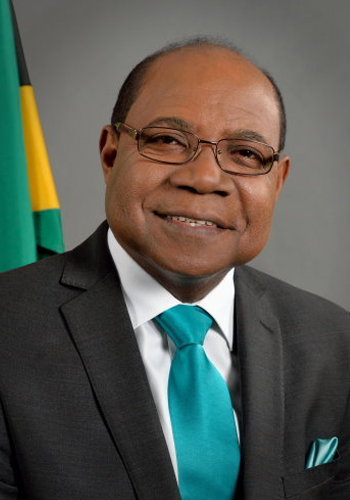 NEWS 5th June 2020
Jamaica is reopening its borders to visitors from June 15 – because it has to, according to the country's Tourism Minister Hon Edmund Bartlett MP.
"The phased reopening of our borders to international travellers on June 15 is not just about tourism, it is a matter of economic life or death.
He said: "We need to get the over 350,000 pandemic-displaced workers back to work. We need to provide some salvation to the many tourism enterprises that right now are at severe economic risk."
The Caribbean island, home to three million people, has escaped the worst of Covid-19 recording just 10 deaths. But tourism is vital: worth 10 per cent of its GDP, 354,000 jobs and a whopping 50 per cent of foreign exchange earnings.
Mr Bartlett, who is a special guest panellist at The Future of Travel & Tourism Virtual Summit, on Wednesday June 10, 2020, held press conference online yesterday (June 4).
There he revealed that his ministry has calculated revenue losses between April 2020 to March 2021 is J$38.4 billion(US$273m).
The estimated overall loss to the Jamiaican economy from visitor expenditure and stopover arrivals is J$107.6 billion (US$765m).
Tourism is big business and 80 per cent of that cash goes to small business – the island's restaurants, craft vendors, tour & transportation operators, attractions, bars and duty-free shops.
He said: "You can see, therefore, that the phased reopening of our borders to international travelers on June 15 is not just about tourism. It is a matter of economic life or death.
"As I say this, I am mindful of the public sentiment that we are moving too fast, and this will pose a health risk to the Jamaican people. I want to assure you that the reopening will be carried out safely and in a way that protects our frontline tourism workers, Jamaican citizens, and our visitors. As our Prime Minister stresses, we must continue to protect lives while securing our livelihoods."
The Minister pledged to ensure the safety of Jamicans with extensive testing of new arrivals.
"Therefore, let me underscore that non-nationals who enter from June 15 will be subject to the same health and risk screening process (temperature checks, symptoms observation) as nationals."
Based on screening, if assessed to be high risk, they will be required to self-quarantine at their destination until the results are available.
As announced previously, tourism's reopening is being guided by a five-point recovery strategy:
Robust health and security protocols that will withstand local and international scrutiny.
Training all sectors to manage protocols and new behavioral pattern moving forward.
Strategies around COVID security infrastructure (PPEs, masks, infrared machines, etc.).
Communication with the local and international markets about reopening.
A staggered approach to reopening/managing risk in a structured way.
The Tourism Product Development Company (TPDCo) collaborated with PricewaterhouseCoopers (PwC) to formulate these tourism protocols.
Read more on this story at eTurbonews.com
ITIC has organised its largest Virtual Conference in a week's time on Wednesday June 10 – you can attend and registration is free. The Future of Travel & Tourism, Financial Strategies for the Recovery.

REGISTER The ITIC-WTM virtual conference is FREE to attend online.
It focuses on three themes:
1. Health: dealing with Covid-19, and how we restore travellers' confidence and rebuild business.
2. Investment: understanding the financial mechanisms that allow you to survive and rebuild.
3. Future: This may not be the last crisis, how can you prepare for any future global catastrophe
This virtual summit uses the latest video technology, viewable on your browser, will bring together more than 2,000 attendees in an interactive environment.