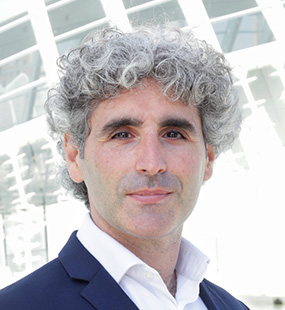 As Vice President of Insights at ForwardKeys, Olivier Ponti is responsible for bringing the company's unique travel insights to life. His considerable experience in tourism research, alongside master's degrees in Economics and Tourism Development, make him one of Europe's leading experts in travel and destination marketing.
He is also an eloquent proponent of the power of data in the tourism sector. When not delivering speeches on the topic at industry events, he inspires the next generation of travel-data enthusiasts at Sorbonne University, one of his alma maters.
Yet Olivier is just as passionate about learning as he is teaching – and is always keen to discuss the latest events in the travel market.