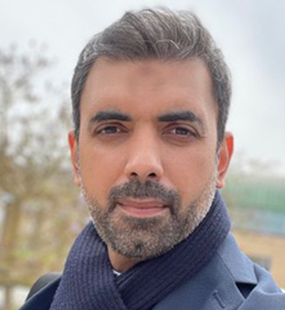 With over 15 years of experience in managing corporate reputation, planning, and transformation, Mohammed Al Eissa serves as the Chief Corporate Planning and Communications Officer at OMRAN Group – the executive arm for tourism development in the Sultanate of Oman. Mohammed's rich experience is testament to his knowledge, expertise, and passion for emerging technologies, travel & tourism and sustainable growth.
Al Eissa has held challenging, and foresight driven roles in the public and private sector, where in he was responsible for developing national strategies, implementing performance management tactics, and executing various aspects of brand positioning, and crisis communication protocols. His ability to think out-of-the-box, and an unmatched acumen, has led him to manage special projects in several industries, including the formalization of a national in-country value roadmap for the tourism sector with the Ministry of Heritage & Tourism.
He played a pivotal role in developing a national implementation framework to help execute the state led KPIs for the sector. Moreover, Al Eissa steered the National Strategy for Environmental Sustainability for Oman's Environment Authority to align with key economic, innovation and energy strategies of the country.
Mohammed holds a master's in marketing from the University of Leicester, UK. He currently oversees key functions with OMRAN including MarCom, Innovation, R&D, business plans, sustainability, art and culture, and local content development.Mohammed also served as a Board of Director at several of OMRAN Group's subsidiaries, as well the Middle East Leadership Academy, besides being a member of the Chartered Institute of Public Relations, UK.
He is a strong advocate for innovation, youth development, placemaking and purposeful leadership.