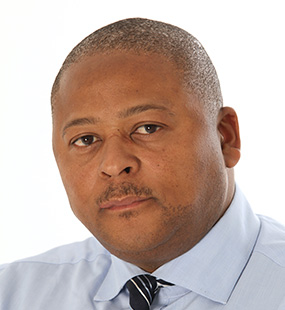 Milton Nkosi is a former BBC News Africa Bureaux Chief and Correspondent. He was also South Asia Bureaux Editor based in Delhi, India.
Mr. Nkosi joined the BBC over three decades ago just before the release of Nelson Mandela. He covered the township wars and the subsequent political negotiations to end apartheid.
Mr. Nkosi did his journalism training at BBC Academy's College of Journalism in London – His management and leadership programme at Ashridge College in Hertfordshire. He studied teaching in civil engineering.
He has covered major stories in Angola, the then Zaire which is present-day DRC, Namibia, Sierra Leone, Liberia, Rwanda, Kenya, Zimbabwe, Sudan, Afghanistan, Pakistan, Iraq, Iran and many more others.
He has interviewed Walter Sisulu, Harry Belafonte, former US President Bill Clinton, Former UK Prime Ministers Tony Blair and Gordon Brown, F.W. De Klerk, Former Nigerian president Olusegun Obasanjo, Former UN Secretary-General Kofi Annan, Archbishop Desmond Tutu, former President Jacob Zuma, President Thabo Mbeki, President Kgalema Motlanthe, President Cyril Ramaphosa, Winnie Mandela and many other leaders.
In 2017 Mr Nkosi travelled to Dubai to interview Duduzane Zuma on allegations of State Capture. His video went viral on social media and has over 1,8 million views on Youtube alone.
Mr. Nkosi is an award winning journalist who always reminds us to see him – Just as an ordinary township boy from Orlando West, Soweto, who supports Orlando Pirates!
He is currently chairman of MMN International Consulting and is also a Senior Research Fellow at Africa Asia Dialogues.