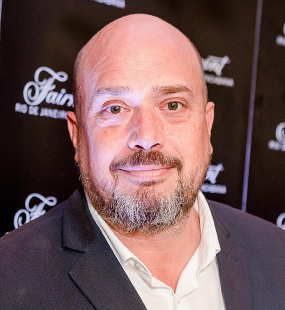 Comercial Director at Fairmont Rio de Janeiro Copacabana, Michael Nagy has extensive experience in the field of tourism and hospitality. Graduated in Hospitality & Marketing Management from Westminster College in London, his career in the segment started in 1998, as Director of Sales and Marketing at Othon. Then, he joined the Hotel Pestana Rio de Janeiro, with the same position, where he remained for 12 years.
Nagy still held the position for a year at the Grand Meliá Hotel. At the same time, he reconciled his activities in the hotel business with the direction of Golf Corporate Brasil, where he stayed until 2013. That same year, he took over the executive board of the Rio Convention & Visitors Bureau.
In a challenging scenario, he sought to generate business for different segments, with the objective of strengthening the receptive tourism industry in the city of Rio de Janeiro. Michael Nagy was awarded with awards such as Personality of the Year 2018, Caio Destination Marketing Award and the Tiradentes Medal, an honor granted by the Fluminense Government to people who rendered relevant services to the public cause of the State of Rio de Janeiro.
Upon being announced as Sales and Marketing Director at Fairmont Rio de Janeiro Copacabana in 2018, Nagy took on the challenge of launching the brand's first hotel in South America, in addition to working on product positioning and attracting strategic customers, as well as converting Groups, Congresses and Events, as well as attracting new businesses. "I take on the new position with great joy and with commitment to make this project a success. I intend to put into practice all the experience I acquired during my career and generate many results", said Michael Nagy at the time.