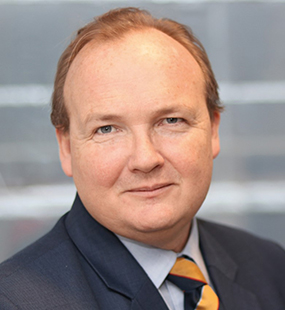 Mark Beer OBE is a British lawyer who is co-Founder of Seven Pillars Law, chairman of The Metis Institute and is Chairman of the Board of Trustees of the Global Legal Action Network and was previously President of the International Association for Court Administration.
Beer is a member of the Commercial Dispute Resolution Taskforce, part of the UK Government's 'LawTech Delivery Panel'; senior advisor to VirtuZone; senior advisor to Emissary Holdings; advisor to the Board of Resolve Disputes Online; a member of The Innovation Working Group of the Task Force on Justice; a Professional Associate with Outer Temple Chambers; a lawyer with Keystone Law and a member of the International Council of the Supreme Court of the Republic of Kazakhstan.
Previously he was Chief Executive of the Dubai International Financial Centre's Dispute Resolution Authority; Registrar General and a Small Claims Tribunal judge of the DIFC Courts; and Registrar to the Dubai World Tribunal.
Beer was identified as one of the 100 Inspiring Leaders in the Middle East and has been described as having an ′incredibly sharp mind, a brilliant reputation and a proven talent for securing government support behind disruptive planning′ and was involved in a number of transformative projects in Dubai in the legal and justice sectors, having spoken about the future of law and justice and been instrumental in the establishment of the Courts of the Future Forum.
Beer is also a Visiting Fellow of the University of Oxford, a member of the World Economic Forum's Expert Network for the Justice sector and a legal commentator on China's One Belt One Road Initiative.