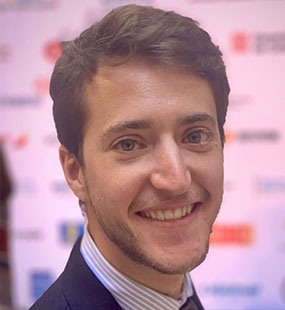 Mr. González Buiza is a young and highly qualified professional. Prior to occupying the position of COO at TOP-GOVERSYS, he held the position of International Trade Assistant at the Official Spanish Chamber of Commerce in Belgium and Luxembourg.
Subsequently, his background in Law, Business Management, international trade, and his specialization MBA in tourism, led him to work internationally for more than 4 years in an OTA as Business Development and Strategy Manager.
In 2021, thanks to his experience in the sector, together with his excellent command of languages (EN, FR, IT, ES) and his knowledge of international and institutional relations, he joined TOP-GOVERSYS as COO.