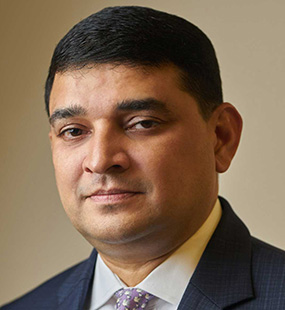 Manish Nambiar is the Area General Manager- Africa for Kempinski Hotels. With over 25 years of international experience in the hotel industry, Manish is currently responsible for the operations of Kempinski Hotel which features properties in Egypt, Kenya, Seychelles, Djibouti, and Ghana.
Manish is a seasoned hospitality professional with strategic business acumen driven to deliver operational and financial excellence to create market leading returns and establish mutually beneficial partnerships and relationships with stakeholders.
A dynamic and result-oriented leader, he is adept at building and nurturing high performance teams guiding and motivating them towards setting and achieving visionary goals by effectively aligning company values with key business initiatives and brand experiences.
Manish holds an Executive MBA from the Reims Business School, France, a degree in Management from Cornell Hotel School and a post-graduate from the Oberoi Center of Learning and Development.