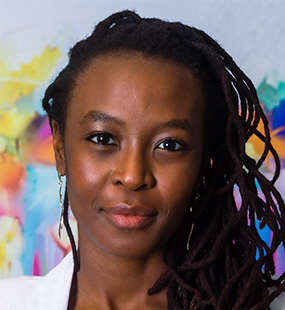 Makhosazane is the founder of Allegro Enterprises, a Pan-African management consulting and advisory firm headquartered in Johannesburg. A Chartered Accountant by profession, in her early career she worked as a statutory reporting accountant for JSE-listed companies as well as a corporate finance lecturer before pursuing her entrepreneurial ventures.
A student of the University of Johannesburg, Makhosazane is currently completing her Masters' degree in Accountancy where her research focus is on corporate governance and capital markets. She serves as a member of the audit and risk committee of the Institute of Business Advisors of South Africa (IBASA), and has recently joined the Gauteng Innovation Advisory Panel of the KTN Global Alliance.
Makhosazane is passionate about developing, scaling and commercialising technological innovations and businesses that solve societal problems and empower African women entrepreneurs.