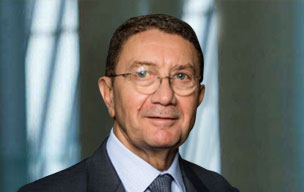 " Excellencies, Ladies and Gentlemen,
On behalf of the Board of Directors of the London-based International Tourism Investment Corporation Ltd (ITIC) and in partnership with WTM Africa, let us extend our warm welcome to all of you to the African Tourism Investment Summit in Cape Town.
ITIC stands out as an enabler of investments in resilient and sustainable tourism projects all over the world. We work collaboratively with governments, investors and project owners to create joint ventures in developing innovative travel and hospitality facilities, infrastructure and services that are beneficial to all stakeholders, especially the host countries and their peoples by promoting social inclusion.
Today, we are focusing on the African continent since it is a part of the world where opportunities are waiting to be unlocked while climate change is causing disruptions and growing concerns. Fortunately, with the contribution of the 'Global Tourism Resilience and Crisis Management Centre', the African Tourism Investment Summit will act as a point of inflection in paving the way to a more prosperous and sustainable future for the travel and hospitality industry, by preserving the natural beauty of sightseeing places and other attractions through better adaptability and preparedness.
The African Tourism Investment Summit will also explore new ways to finance tourism projects and provide unique insights in creating and closing investments always mindful of the local context.
Looking forward for fruitful and engaging discussions as well as deals.
Warmest regards, "
Dr. Taleb Rifai,
Chairman of ITIC &
former Secretary-General of UNWTO

Ibrahim AYOUB
Group CEO
ITIC