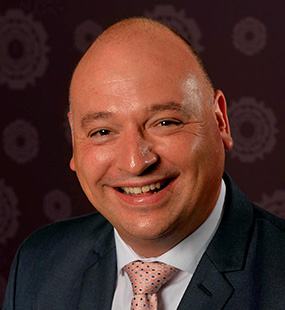 James Vos is the Mayoral Committee Member for Economic Growth in the City of Cape Town. With a portfolio that oversees tourism, enterprise and investment, along with management of the City's extensive assets, James heads up a team that has been instrumental in driving economic growth in Cape Town.
He previously served as Member of Parliament in the National Assembly as the Shadow Minister of Tourism. Prior to this James was elected as Councillor for nearly three consecutive terms and served in various capacities such as Portfolio Chairman and Sub-Council Chairman.
During his time as a public representative, James received numerous civic awards, including the Melvin Jones Fellowship and the International Merit Award. He is also among the youngest to receive the life title of Aldermanship. Just like his father, James is passionate about aviation and also enjoys being in the great outdoors.
He continues to work towards achieving inclusive economic growth, by strengthening partnerships with all stakeholders through a collaborative approach that provides a platform for big ideas and initiatives that improve the lives of people in Cape Town through employment. James is further leveraging the City's business systems and utilising smart real estate services to extract and maximize the economic and social return from City assets.