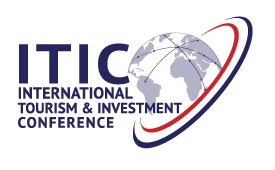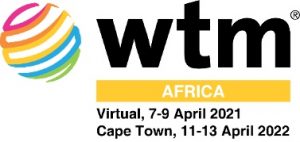 ITIC Ltd – International Tourism and Investment Summit – has today announced a strategic alliance with WTM Africa (World Travel Market Africa) owned by Reed Exhibitions, leveraging each companies' strengths and commitment to propel growth in travel and tourism through innovation in products, destination marketing and investment in sustainable development and infrastructure.
ITIC and WTM Africa will host the virtual Africa Tourism Investment Summit, which forms part of Africa Travel Week from the 7 – 9 April, and a further virtual event on 24 June 2021 to assist African countries, as well as worldwide delegates and clients, in their ambition to achieve their objectives and future growth potential.
The overall theme for the Conference series will be Africa: Post Covid-19 Investment Opportunities in Sustainable Tourism, covering the major aspects of the sector with an approach of 'THINK TOURISM 360°'.
The Conference is designed to be the first in a series of virtual summits starting on 7 April and will feature a Ministerial Roundtable with senior government speakers representing African nations in a one-hour session from 12h30 to 13h30 CAT. The session on 8 April will run for two-and-a-half hours, from 10h30 to 13h00 CAT, featuring three topics covering re-setting business financing, travel and health in the post Covid-19 era and new project investment opportunities.
Each session in April will be a teaser and introduction for the Second Africa Virtual Tourism Investment Summit to be held on the 24 June 2021.
As part of Africa Travel Week Connect in the City, which will be an in-person event from 1 to 3 September in Cape Town, Africa Tourism Investment Summit and ITIC will host a deal room. On 2 September, project owners, investors and financiers will have the opportunity to meet in person with selected participants to showcase their development projects and funding requirements to prospective funders.
ITIC is a leader in providing B2B travel investment conferences and has developed as a specialised global tourisminvestment platform that brings together investors, financial and legal services, technology experts, government tourism ministers, tourism and travel industry leaders and professionals, policy makers and public and private project owners and developers to achieve mutually beneficial outcomes.
The company's objective through its conferences is to unlock a diversity of investment and business opportunities in tourism and travel destinations around the world that can be aligned with the UN 2030 Agenda – Sustainable Development Goals.
Chairman of ITIC and former Secretary-General of UNWTO, Dr Taleb Rifai said: "Such an alliance between the WTM Africa and ITIC with their complementary services will inevitably present significant opportunities for the tourism and travel industry in the continent."
This series of virtual and live conferences are designed to stand out as a sought-after platform to stimulate a new thought process focusing and discussing key global tourism challenges, business and investment opportunities in the sector with a special focus on Africa and its island destinations.
The conferences will also help drive international awareness and investments in Africa and surrounding Island destinations as well as act as a catalyst for growth. These will attract private equity firms, institutional investors, fund managers and influencers, who have the power to channel capital and to raise funds by using key regional Stock Exchanges to raise and structure funds to invest in live and bankable tourism projects.
Our objective is to make tourism a driver to boost and develop the other industries with the Eco-System in a sustainable manner – SME within different sectors to support the tourism industry – such agriculture, manufacturing, energy, technology, textile and many of sectors of the economy to create employment, wealth within the country and for the benefit of the people.
Mr. Gerald Lawless, a Board Member of ITIC, WTTC Ambassador and former President and CEO of the Jumeirah group commented: "ITIC has become the catalyst and the platform for actually joining investors and the tourism industry together and by ensuring we understand what travel and tourism can do for small and large communities."
Mr. Ibrahim Ayoub, Group CEO of ITIC and Organiser of the Summit with WTM Africa, said: "The International Tourism & Investment Conference (ITIC) working in partnership with WTM Africa provides an unique platform uniting a broad spectrum of stakeholders of the African and global tourism industries: tourism ministers, policy makers, tourism experts, tourism project owners, funding agencies, high-net-worth investors, bankers, private equity firms, fund managers, venture capitalists, family offices and law firms in order to tackle key global tourism challenges and investment opportunities in African and Island economies. We aim to bridge investments and innovation in tourism projects with a view to promoting inclusive growth and sustainable economic development for the benefit of the people."
"ATIS is focused on stimulating the continent's economic growth through one of our most valuable assets," says Megan Oberholzer, Portfolio Director: Travel, Tourism & Creative Industries Portfolio for Reed Exhibitions South Africa.
"With investment being an important lifeblood for Africa's Tourism sector, providing this extraordinary range of opportunities for collaboration not only in conjunction with Africa Travel Week, but throughout the year, will shine a spotlight on the major investment opportunities available."
A post conference Concept Paper as a guideline to tourism investment will be made available to delegates and key tourism stakeholders.
For more information, please contact the Organiser of ITIC Mr. Ibrahim Ayoub at [email protected]
ABOUT THE ORGANISERS
ITIC UK
The London UK based ITIC Ltd – International Tourism and Investment Conference – facilitates challenging dialogue between tourism industry leaders and stakeholders on the sustainable development of tourism and travel in collaboration with governments, investors and project owners to create joint ventures that invest in developing innovative tourism and travel facilities, infrastructure and services that benefit all stakeholders, especially the host countries and their peoples.
Our team does extensive research and we provide valuable content, insights and market intelligence on tourism investment opportunities for the regions in which we operate. Complementing our conferences and investment services, we produce high quality corporate documents and publications, and promotions for our clients that add value and enhance the profile of their brands.
To find out more about ITIC and its International Tourism and Investment Conference programme in Africa, Bulgaria, Dubai, London UK, and elsewhere please see: www.itic.uk/videos
WTM AFRICA
World Travel Market (WTM) Portfolio comprises leading travel events, online portals and virtual platforms across four continents, generating more than $7.5 billion of industry deals. The events are:
WTM Africa launched in 2014 in Cape Town, South Africa. More than 6,000 travel industry professionals attend Africa's leading inbound and outbound travel and tourism market. WTM Africa delivers a proven mix of hosted buyers, media, pre-scheduled appointments, on-site networking, evening functions and invited travel trade visitors.
Next Virtual Event: Monday 24 to Wednesday 26 May 2021

Next Event: Wednesday 7 to Friday 9 April 2021 – Virtual http://africa.wtm.com/
IBTM Africa is the leading conference for the meetings, incentives, conferences and events (MICE) industry in Africa and aims to inspire the business events world to deliver exceptional experiences for their customers. Targeting inbound business, IBTM Africa is the platform for African and Indian Ocean suppliers and international buyers to meet, network and transact business in a highly targeted and interactive environment.
Next Event: Wednesday 7 April to Friday 9 April, 2021 – Virtual
Arabian Travel Market (ATM)now on its 28th year, continues to be the focal point for the Middle East's resilient and ever-changing travel and tourism landscape and prides itself on being the hub of all travel and tourism ideas, providing a platform to discuss insights on the ever-changing industry, share innovations and unlock endless business opportunities. Arabian Travel Market is part of Arabian Travel Week. #IdeasArriveHere

Next in-person event: Sunday 16 to Wednesday 19 May 2021, Dubai World Trade Centre, Dubai

Next Virtual Event: Monday 24 to Wednesday 26 May 2021