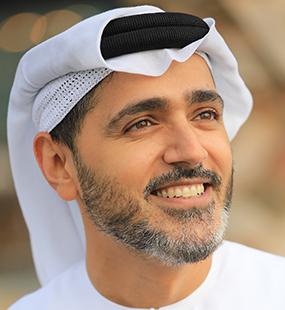 Issam Kazim is the CEO of Dubai Corporation for Tourism and Commerce Marketing (DCTCM), which was established in December 2013 as an affiliate of Dubai's Department of Tourism and Commerce Marketing (Dubai Tourism).
Having built and developed DCTCM's team from the ground up, as well as its large network of international offices, Kazim leads all activities vis-à-vis the branding, promotion and marketing of the emirate of Dubai. He is instrumental in negotiating and facilitating global partnerships and plays an integral role in the development of relationships with industry stakeholders, partners and investors that contribute to the overall growth in visitation to the city. He also regularly acts as a key media spokesperson and the face of Dubai Tourism for events, presentations, interviews and visiting VIP delegations, influencers, public personalities and government bodies.
Kazim's accomplishments since taking up his post at DCTCM in February 2014 include developing innovative destination tools and dynamic digital platforms to enhance the visitor experience in Dubai. He has also played a pivotal role in facilitating high profile broadcast productions such as Amazon Prime's The Grand Tour, as well as other initiatives that have helped showcase Dubai as a 'must-visit' destination. Kazim has also initiated collaborations with A-list celebrities including an award-winning #BeMyGuest campaign featuring Bollywood superstar Shah Rukh Khan.
Kazim previously worked as Director of DXB Live and Commercial at Dubai World Trade Centre (DWTC), and successfully launched strategic live events including Dubai Music Week.