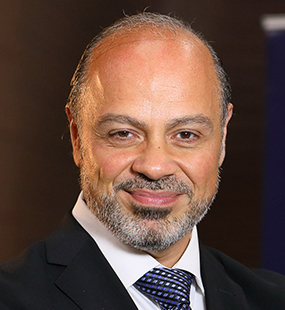 Ibrahim Osta is an international tourism development expert based in Sarajevo with experiences in international trade and investment promotion, youth entrepreneurship and tourism development. He has managed international development projects exceeding $140 million in scope with additional quarter billion dollars in leveraged funds from public, private and international institutions. Currently, he is chief of party of the USAID Developing Sustainable Tourism in Bosnia and Herzegovina.
Earlier he was based in Washington, D.C. as Senior Economic Growth Advisor and Middle East & North Africa Region Director for Chemonics International. Between 2005 and 2017, he served as Chief of party of the $100 million USAID tourism development portfolio in Jordan which helped grow the tourism sector several billion dollars. He has led, advised and supported tourism development activities in various countries such as Nepal, Ukraine, Georgia, Moldova, Timor Leste, Egypt, Tunisia, United Arab Emirates and Lebanon.
Currently, he is member of the United Nations World Tourism Organization (UNWTO) Panel of Experts and served earlier on the Governing Body of United Nations Foundation World Heritage Alliance, where he co-designed the People Protecting Places campaign adopted by UNESCO to conserve World Heritage sites. With a background in finance and economics, Mr. Osta is a regular speaker in international tourism forums and co-led the UN International Year of Sustainable Tourism Global Forum with the World Bank, UNWTO and Government of Jamaica.
He advises on tourism development and economic impact strategies, destination resilience and experience design. He supported formulation of Egypt's business reform agenda in 1999, the first of its kind since the Gamal Abdel Nasser socialist revolution and led creation of Injaz a youth entrepreneurship organization modeled after the US-based Junior Achievement International, that has now reached over three million children in over 12 Arab countries. In his early career, he was Executive Director of the US-based American Arab Chamber of Commerce.
Mr. Osta holds a degree in Finance and Economics from the University of Michigan, A Masters of Tourism Administration from George Washington University and Postgraduate Diploma in International Business Law from the University of London.