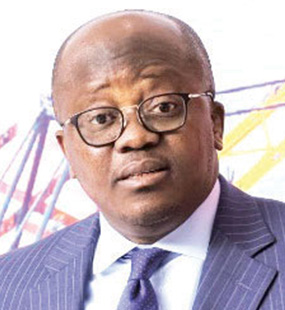 Humphrey Nwugo joined Afreximbank in January 2010 as Manager, Banking Operation and rose to become Senior Manager, Syndications, before he was appointed Regional Chief Operating Officer in February 2019.
Nwugo's previous experience includes stints at Intercontinental Bank Plc; Lagos, as Deputy Manager/Head, Financial Advisory, Corporate Finance Department, from 2007 to 2009, and at Zenith Bank Plc; Lagos, as Senior Assistant Manager, Real Estate Finance, Agriculture and Export Finance, Mortgage and Consumer Credit, from 2003 to 2007. He also worked as Assistant Banking Officer, Corporate Finance, at Citizens International Bank Limited, Lagos, from 2000 to 2003.
Nwugo received an MBA from the University of Leicester in the United Kingdom and a Bachelor of Science in accounting from the University of Calabar, Nigeria. He is a member of the Chartered Management Institute, United Kingdom, and the Institute of Chartered Accountants of Nigeria. He is also an Associate Chartered Accountant.