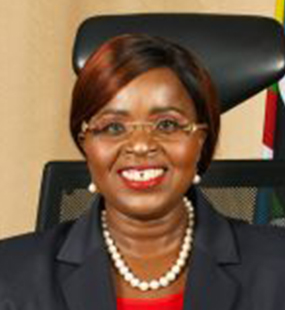 Ms. Peninah Malonza, OGW, was born in 1974 in Kitui South Subcounty, Kitui County in South Eastern Kenya.
Peninah desires to touch the lives of ordinary Kenyans by uplifting their livelihoods. She is passionate about teamwork, networking and building strong relationships with key stakeholders in an effort to positively impact people's lives.
Peninah served as the Deputy Governor of Kitui County, 2013-2017 where as a member of the County Executive Management Team, she managed and coordinated the implementation of both County and National Government legislation.
Prior to her entry in the public service, Peninah worked in Development organisations including Compassion International – Kenya Office 2006- 2013 where she rose to the position of Partner in Training and Support Director. Peninah is a graduate of the University of Nairobi in Anthropology. She also holds two masters' degrees from the same institution in Public Health and in Project Planning and Management.