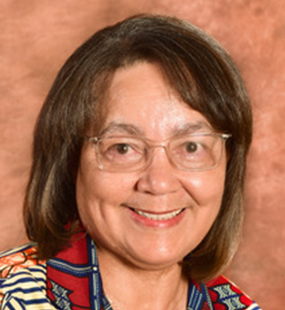 Patricia de Lille was appointed as the Minister of Tourism by President Cyril Ramaphosa in March 2023.
Minister de Lille is a seasoned politician and public servant having has served in all three spheres of government since South Africa's first democratic election in 1994.
De Lille has been fighting injustice for more than 45 years and was part of the team which led the constitutional negotiations and the team who drafted South Africa's Constitution.
She is the only South African female politician to start her own political parties and win seats in all three spheres of government. De Lille achieved this feat twice, in 2003 with the Independent Democrats and in 2019 with the GOOD Movement.
De Lille served as the Mayor of Cape Town for seven years between 2011 and 2018 where accountability and clean governance were the cornerstones of her term as the City of Cape Town achieved four consecutive clean audits.
She spearheaded progressive projects such as using infrastructure investment as a lever to spur economic growth, developed the transit-orientated development strategy and many other redress projects such as finalising land restitution cases to reverse the legacy of apartheid spatial planning.
In 2017, De Lille co-authored a book with Craig Kesson titled: "View from the City Hall" Reflections on governing Cape Town.
Patricia De Lille previously served as a board member of the Global Covenant of Mayors for Climate and Energy, Chairperson of the Global Parliament of Mayors, Vice-President of the World Energy Cities Partnership and a commissioner for the Global Commission on Economy and Climate. She is an Honorary Member of the Global Parliament of Mayors.
Prior to her appointment as Minister of Tourism, Minister de Lille served as the Minister of the Department of Public Works and Infrastructure (DPWI) from June 2019 to March 2023 where her focus was to drive spatial equality, repurposing government's assets for greater socio-economic value and driving the department's Green Buildings Policy, clamping down on corruption and ensuring that public land and public buildings were used for public good.
De Lille also spearheaded the Infrastructure Investment Plan, approved by Cabinet in May 2020 which formed an integral part of South Africa's Economic.
Reconstruction and Recovery Plan
During her tenure as Minister of Public Works and Infrastructure, De Lille approved the release of thousands of parcels of land for land reform: land redistribution, land restitution and land tenure. Minister de Lille also drove the implementation of infrastructure projects by gazetting of 62 Strategic Integrated Projects in various sectors and 9 Green Hydrogen Projects in terms of the Infrastructure Development Act of 2014. Under the ethos of using public land for public good, during de Lille's tenure as Minister of DPWI, she also released 14 state owned properties to be used as shelters for victims of gender based violence in 4 provinces.
Under De Lille's leadership, the DPWI also reduced the number of overdue 30 day payments with the department later achieving between 95 and 99% on time payment rate to service providers.
In her role as the Minister of Tourism, De Lille will use her vast experience as a former mayor of a major tourist destination, Cape Town, to drive destination marketing, increase air access and visitor numbers to South Africa. A key focus for the tourism portfolio will also be to increase the number of jobs created by the sector.