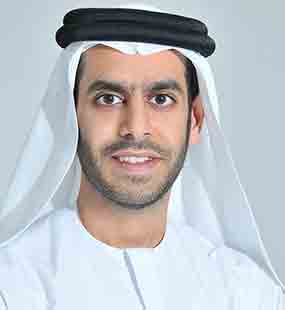 Marwan Al Sarkal was appointed Chief Executive Officer (CEO) of Shurooq in 2009 at the time of its establishment as per the Emiri Decree no.2 of 2009 that was issued by His Highness Sheikh Dr. Sultan bin Muhammad Al Qasimi, Member of the Supreme Council and Ruler of Sharjah. In his capacity as CEO, he intensified efforts to drive and lead the investment and cultural growth and development of Sharjah.
H.E. Marwan bin Jassim Al Sarkal is Executive Chairman of the Sharjah Investment and Development Authority (Shurooq), an entity tasked with leading the continued transformation and economic diversification of the emirate of Sharjah.
Operating under the wise directives of His Highness the Ruler of Sharjah, and under the vision of Sheikha Bodour bint Sultan Al Qasimi, Chairperson of Shurooq, HE Marwan bin Jassim Al Sarkal played an integral role in transforming Sharjah's economic infrastructure, diversifying markets and facilitating new investments by leading projects and partnerships across major sectors such as tourism, healthcare, environmental, logistics, real-estate, retail and light manufacturing.
Al Sarkal has spearheaded all the major infrastructural projects and key partnerships at Shurooq, initiating the development of its portfolio of projects, initiatives and partnerships estimated at a total value of more than AED 10 billion (more than USD 2 billion), and covering Sharjah's western, central and eastern regions.
His creative, innovative thinking and ambitious drive, rooted in the emirate's traditions, has enabled Shurooq to adopt worldclass standards in providing an array of services and infrastructural facilities to attract investors from the UAE, the Middle East, and beyond.