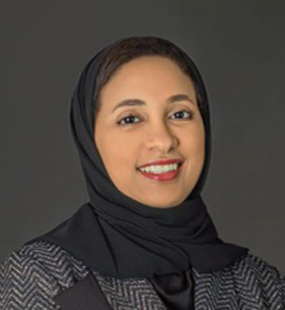 Spanning a career of 20 years in the tourism industry, Dr. Lubna Al Mazroei experience pertains in various areas of the industry, from research and development, education, policy and planning to strategies, human capital and investments.
She currently holds a strategic role as the Manager of Economic Diversification Investments at Oman Investment Authority, overseeing and leading the sovereign fund portfolio of assets and investments for the tourism sector in Oman.
She is also the chairperson for the board of trustees at Oman Tourism College and the vice chairperson for the board of directors at Oman Air.