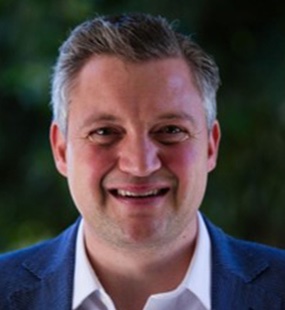 Konrad Mizzi is a leading European public policy innovator and executor. He was the architect of many of the innovative, economic initiatives that transformed Malta's economy to the fastest-growing in Europe, in the space of only five years. Culturally, he attracted many iconic events, organisations and partnerships to Maltese shores for the first time, including Cirque de Soleil, Manchester United, Viacom, Christmas Fairyland, BBC Radio 1 and the BBC2 Orchestra.
As Tourism and External Transport Minister he led the national airline, Air Malta, to turn an operational profit for the very first time in its history. He pioneered a world-first investment by Ryanair to create an entirely new airline called Malta Air, with hubs in Germany, Italy, France and Malta. Thanks to Mizzi's leadership and investment, Malta's airport is now a regional medium sized operation, serving over 7 million visitors each year.
Mizzi previously served as Minister for Energy and Conservation of Water and as Minister for Health. There, he revolutionised the energy sector through investment pouring into Malta. In turn, this led to the closure of Malta's outdated heavy fuel oil power generation, and profitable investment in cleaner, greener renewable alternative sources. Mizzi also spearheaded the introduction of the Gas Security of Supply directive across Europe when the chaired the EU Energy Council.
In one of the world's most water-stressed countries, Mizzi undertook similar reforms , introducing 'New Water' through an innovative process for converting raw sewage to high quality water for industry and agriculture. In Health, he succeeded in eliminating out-of-stock medicines and long waiting lists.
Prior to entering politics, Konrad Mizzi was Partner and Head of the Energy and Infrastructure Practice for Europe and Africa with Pcubed, a global leader in programme management. Before that, he was with Deloitte and Touche and BT. In that time, Mizzi led several high-level change projects in the UK, including the forging of an Alliance between seven energy companies which improved services and realised large savings. He developed a strong interest in regenerating areas of severe deprivation.