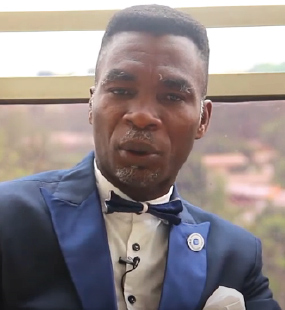 Jean Ives DIAMANA, is the name of the person commonly known as Doctor Diamana. He is a Natural Biomedical researcher and practitioner. A dicipline of the medicine that he conceived and developed through his research on pathologies declared incurable by the conventional medicine. Dr Diamana is also a Christian and Gospel preacher, a work to which he devotes much of his time and resources. He is married and has six children. Born in 1974 in Gagnoa, he did his primary education in Daloa and secondary school in Divo (Ivory Coast).
He was a brilliant student, but unfortunately he abandoned his studies early for lack of financial means because he came from a large and poor family with twelve (12) children of which he was the last born. The death of eight of his elders triggered his consecration to God. Passionate about communication, he will be detected a few years later by a great local politician politician and became his communication officer. It was then he discovered the sad reality of HIV-AIDS, and one of his relatives was infected. Powerless Jean Ives Diamana was tourmented by the sufference to the point of agony of his sister. For him it is inconceivable that there should be uncurable diseases in life.
In 2004 he decided to give up everything and devote himself to the study of plants and diseases declared incurable. He felt this as a divine call. A relentless autodidact, he often calls himself "GOD MADE MAN" as for him all his knowledge comes from God. He then launched himself into research without much means. He overcame difficulties and obstacles of all kinds. After several clinical trials, the results were astonishing and outstanding. This is how Dr. Diamana's Nature and Health Laboratory came into being in 2008. It is specialised in the treatment of incurable diseases such as: diabetes, hypertension, infertility, prostate hypertrophy, etc.
Today, Doctor Jean Ives Diamana's unequivocal results make him the pride of his generation, of his country Ivory Coast, of Africa and the whole world. You would discover by browsing his website www.eburneanews.com, all the great testimonies of illings by his care and the products resulting from his research.