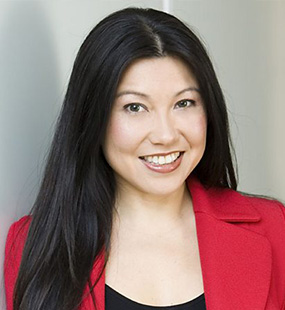 Carmen Roberts is a travel writer and television presenter, predominantly for The Travel Show and previously for the BBC's fast:track programme, broadcast on BBC World News.
She has travelled extensively with the show and has filmed in more than 70 countries around the world.
After the Asian Tsunami on Boxing Day 2004, Carmen cut short her holiday in Langkawi, Malaysia to report from the devastated resort town of Phuket in Thailand.
Carmen has produced a programme aboard the world's longest flight, filmed on board the world's largest cruise ship, gone behind the scenes of the world's most efficient high-speed train service in Japan and reported from one of the world's most secretive countries – North Korea.
Carmen won the Best Television Travel Feature at the British Guild of Travel Writers Member's Awards two years in a row in 2008 and 2009.
Born in Singapore, her father was from New Zealand and her grandparents were Scottish. However, Carmen grew up on Australia's Gold Coast and moved to London in 2000.
Carmen is now based in Tokyo.