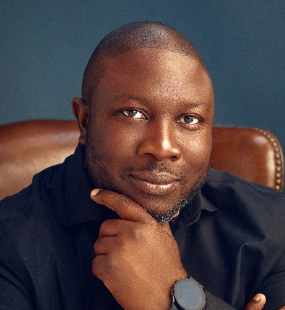 Bayo has over 20 years of broad and diverse mix of business experiences across continents With proven track record of turning around failed businesses. His past experiences at Texas Instrument, Walmart, Petsmart and Amazon shaped and solidified his analytical acumen, management and finance expertise that he continues to demonstrate in all his businesses.
Bayo's prior role at Amazon.com as Snr. Finance Executive managing all products related to Inbound and Inventory for Fulfilment by Amazon Worldwide with over $80 billion in sales is evident of his capacity and ability to deliver results.
He holds a MBA in Finance from Clark Atlanta University, USA and a B.Sc from Obafemi Awolowo University in Demography and Statistics.
Currently the Group CEO of Wakanow and all its subsidiaries worldwide and also a serial entrepreneur with investments in multiple business endeavors including Wave Beach, Athena and Dundu Nation.
He is also known as Bayo Lion because of his tenacity to success, a great people manager and an empathetic leader.