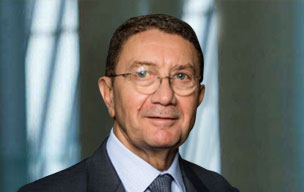 "
ITIC is pleased to be in partnership with RX South Africa and World Travel Market Africa to organize the African Tourism Investment Summit in with host City of Cape Town from the 3 to the 5 April 2023, will offer a unique opportunity to showcase the changing face of Africa and how certain countries are leading the way in transforming this bubbling continent
The Summit will extend its reach and gain more leverage in the global tourism industry especially in the current Covid-19 context where initiators of future developments are increasingly looking for alternative, less risk- wary sources of finance.
The ITIC – WTM African Tourism Investment Summit will focus on a number of topical issues which are highly critical in the decision-making process of investors, fund managers, venture capitalists and other financiers in screening projects.
The themes to be discussed by Africa's leading Ministers of Tourism, policy makers, tourism professionals… try to address and propose solutions on climate change, sustainability, intra-Africa air connectivity but also the digital divide that is hindering the technological adoption in some parts of Africa …
This continent has always been a land of untapped opportunities which only need to be unleashed. The time has come for us to trigger the impetus for a new start of Africa's tourism industry.
ITIC, the International Tourism Investment Corporation, has a medium and long- term plan to the growth of the travel and tourism industry by facilitating and channeling investments in the continent. We have spared no effort to support the realization of tourism projects throughout the world especially in Africa by connecting financiers as well as investors to project owners/developers while undertaking in parallel advisory and feasibility studies.
Furthermore, as honorary patron of the African Tourism Board, I am convinced that through synergistic actions, we can unite African States to join forces in branding the continent as a destination offering a diversity of out of the ordinary experiences, going beyond traditional wildlife to appeal to a wider audience of international travellers. I look forward for a highly fruitful Summit that would benefit to the greatest number in Africa.
"