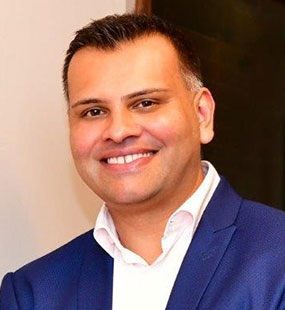 Arvind Bundhun the Director of Mauritius Tourism Promotion Authority (MTPA) has a rich career in international hotel management. He quickly established his mark as a highly motivated professional with a unique and passionate approach to hospitality management, centred around People, Culture and Service.
Arvind Bundhun's rich career covers various positions internationally.
He directly oversees MTPA overall strategic direction, spearheading the institution development plans.
He holds a Masters in Hotel Management from Klessheim Institute of Hotel Management, Austria