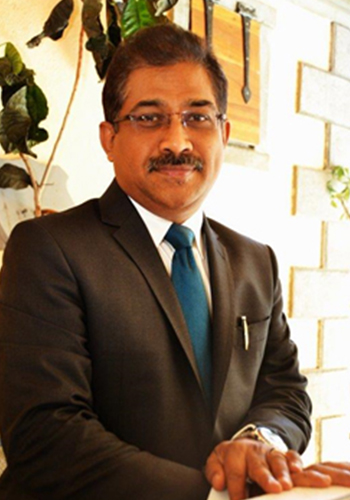 Sen is presently the Managing Director of the Tourism Business Intelligence, a company specialized in consultancy services for tourism, hospitality management, investment facilitation and tourism training, for the Vanilla Islands, Africa and Middle Eastern regions.
Mr. Ramsamy is also the Regional Director of the Centre of Excellence for Destinations (CED) based in Montreal, Canada. He has more than 30 years of experience at senior management level in Tourism Development, Destination Marketing, Sustainable Tourism Development and Hospitality Management. He has also served as Resource Person in Tourism for international institutions (United Nations World Tourism Organization, World Bank, International Labor Organization, International Trade Center, Economist Intelligence Unit) and several foreign governments in Africa and the Caribbean Islands. He was previously Director of the Mauritius Tourism Authority. He was also Director of Hospitality Business Development for a major conglomerate in the United Arab Emirates where he was posted for more than 5 years.
Sen holds a bachelor degree in Mathematics from Chennai University and an MBA in services marketing and a post-graduate diploma in Tourism Management from the George Washington University in USA. He also has a post-graduate certificate in Tourism from Sorbonne University in France. He is bilingual, English and French, and has authored several publications on Tourism, Sustainable Development and Destination Marketing. He travels extensively across the world to share his experience, knowledge and thought leadership in tourism and hospitality management.
He has initiated the creation of the Tourism Police in Mauritius, he has chaired the Hotel school of Mauritius for many years and has been instrumental in the creation of the University of Technology Mauritius with a faculty for Tourism and Hospitality Management. Sen's professional career was recognized by the Energy Globe Award which he had won in 2003 for his outstanding works towards environmental protection and tourism development.