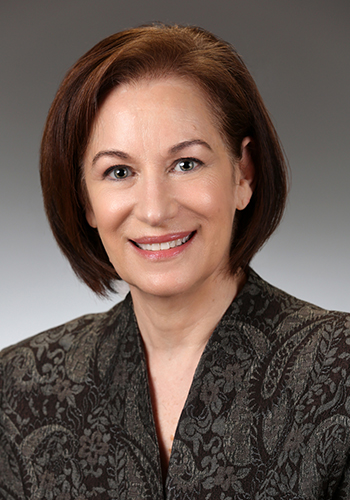 As Director of the National Travel and Tourism Office at the U.S. Department of Commerce, Ms. Hill is the senior career official with responsibility for travel and tourism for the United States Government and a globally recognized expert in tourism policy and planning.
Her office produces the national statistics on travel and tourism and promotes policies that support the competitiveness of the U.S. travel and tourism industry.
Ms. Hill led the development of the first National Travel and Tourism Strategy for the United States across 12 federal agencies and with the private sector, reflecting her skill in public-private engagement to advance shared objectives.
Ms. Hill also led negotiations to open the market for packaged leisure travel from China to the United States, and she advances U.S. policy in international travel and tourism fora.
Additionally, Ms. Hill directed the first International Tourism Promotion Program for the United States. Based on the platform 'You've Seen the Films, Now Visit the Set', the award-winning campaign paved the way for the creation of Brand USA, the nation's first dedicated tourism marketing organization.
She is past Chair of the OECD Tourism Committee, a subject matter expert for the World Economic Forum, and sits on the Advisory Committee of the World Tourism Forum Lucerne.
Prior to her federal service, Ms. Hill was the Film Commissioner at the South Carolina Department of Commerce and Director of Business Development and Policy for the South Carolina Department of Parks, Recreation, and Tourism.